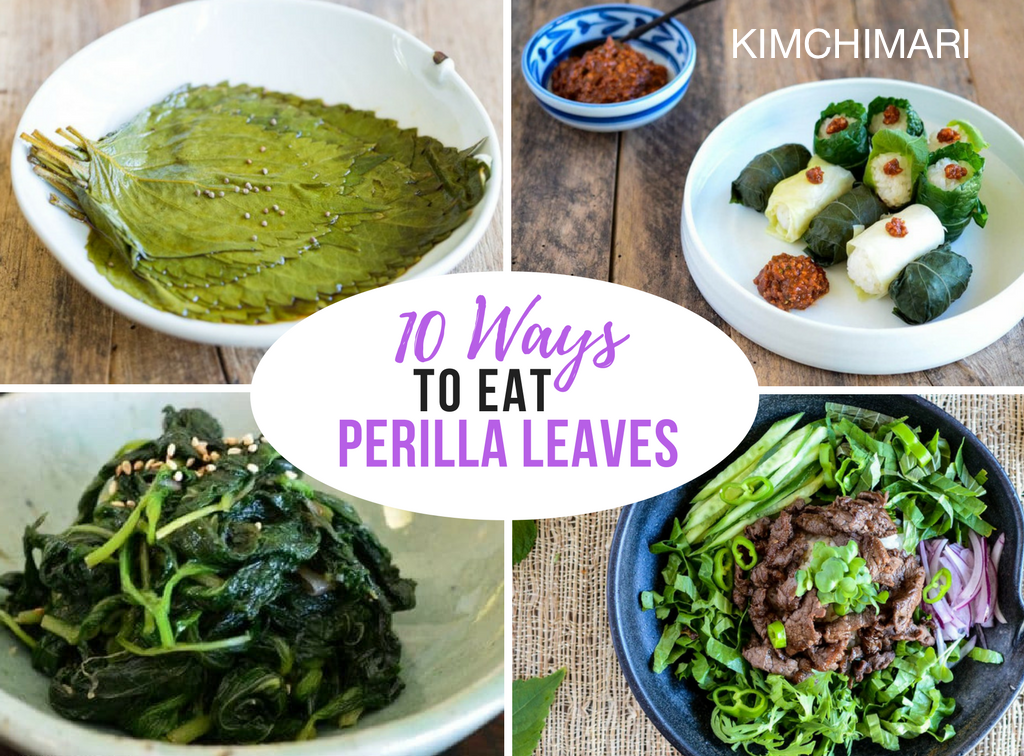 10 Perilla recipes – how to eat and enjoy them!
Perilla leaf  is in full season now and I wanted to quickly share tips on how to eat or use them in your everyday Korean cooking. Perilla is such a versatile ingredient in Korean cooking and if you can't buy them, it is quite easy to grow them so you may want to try that.
English name: Perilla leaves
Korean name: Kkaennip 깻잎
Scientific name: P. Frutescens
Other name: Sesame leaves – this must have come from a direct translation of Kkae 깨 which means "sesame" and 잎 which means "leaves". Perilla and Sesame are two totally different plants so it is basically incorrect.
Uses: Sometimes it is used like an herb, sometimes it is used like a lettuce and then sometimes it can be just a regular vegetable. I think I have to say it is one of my most favorite Korean vegetable.
How to grow Perilla – you can grow them easily in pots or in your garden. Grows well in warm weather and best in partial shade if the sun is really strong like in California. It's also best to plant them directly and not transplant. Seeds are sold at Korean grocers, online on Amazon (here) or other seed companies like Kitazawa Seed Company. Once you have fully grown plants, you can harvest seeds for next year!!
Perilla vs Sesame vs Shiso leaves, aren't they the same thing?
No, they are not. Both Korean Kkaennip (Perilla) and Japanese  Shiso are of the same genus Perilla and same species Perilla frutescens BUT they are of a different variety.  Japanese Shiso's trinomial name is Perilla frutescens var. crispa whereas Korean Kkaennip just has a binomial name of Perilla Frutescens. They also look different. Japanese shiso leaves have a lot more jagged edges around the leaf and the flavor is stronger.
Sesame plant belong to the genus Sesamum and so is completely different from a Perilla plant. Sesame seeds are harvested from the plant (see below) but the leaves are not eaten.
The picture below shows sesame pods (the short greenish ones) that I collected while on a walk in Pangyo, Korea in 2014.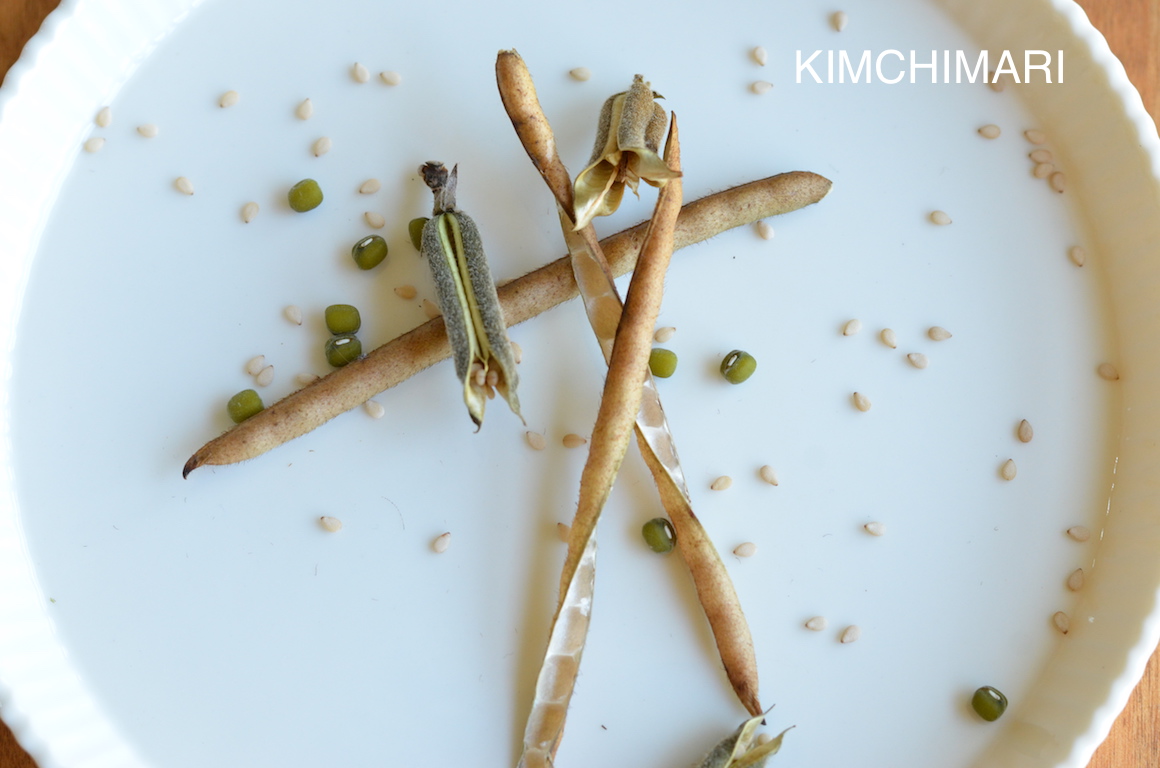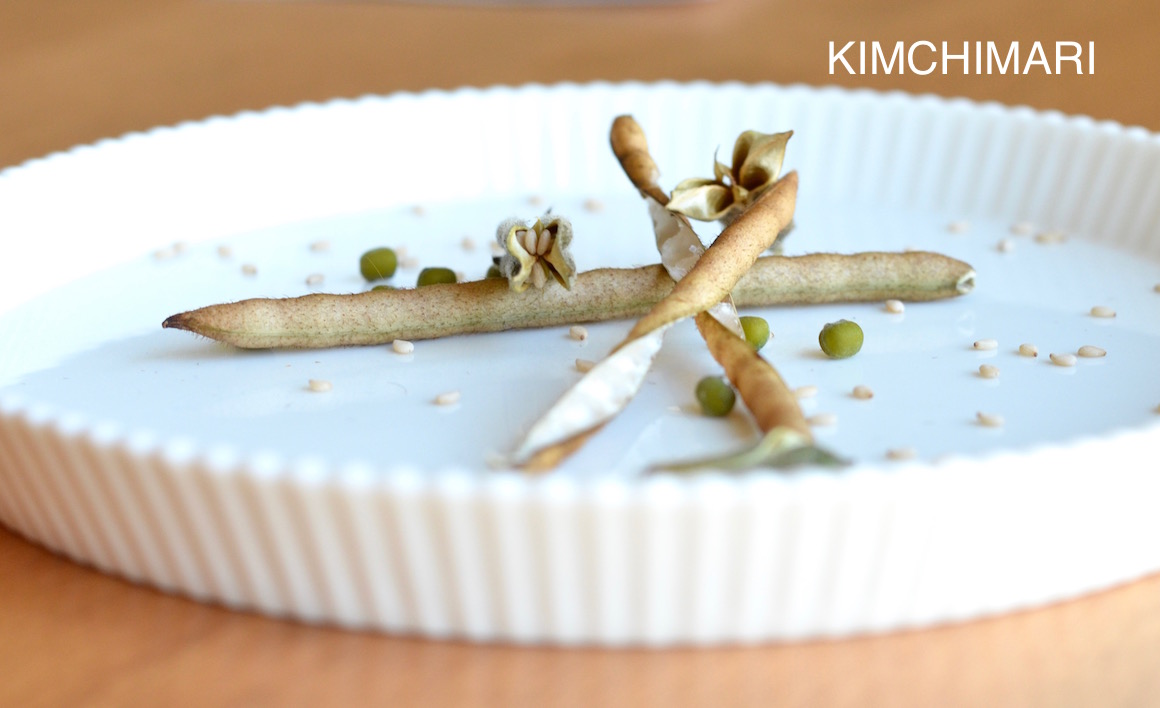 Perilla plant and seeds look quite different from sesame. Their seeds form inside each flower pod after they turn brown like below.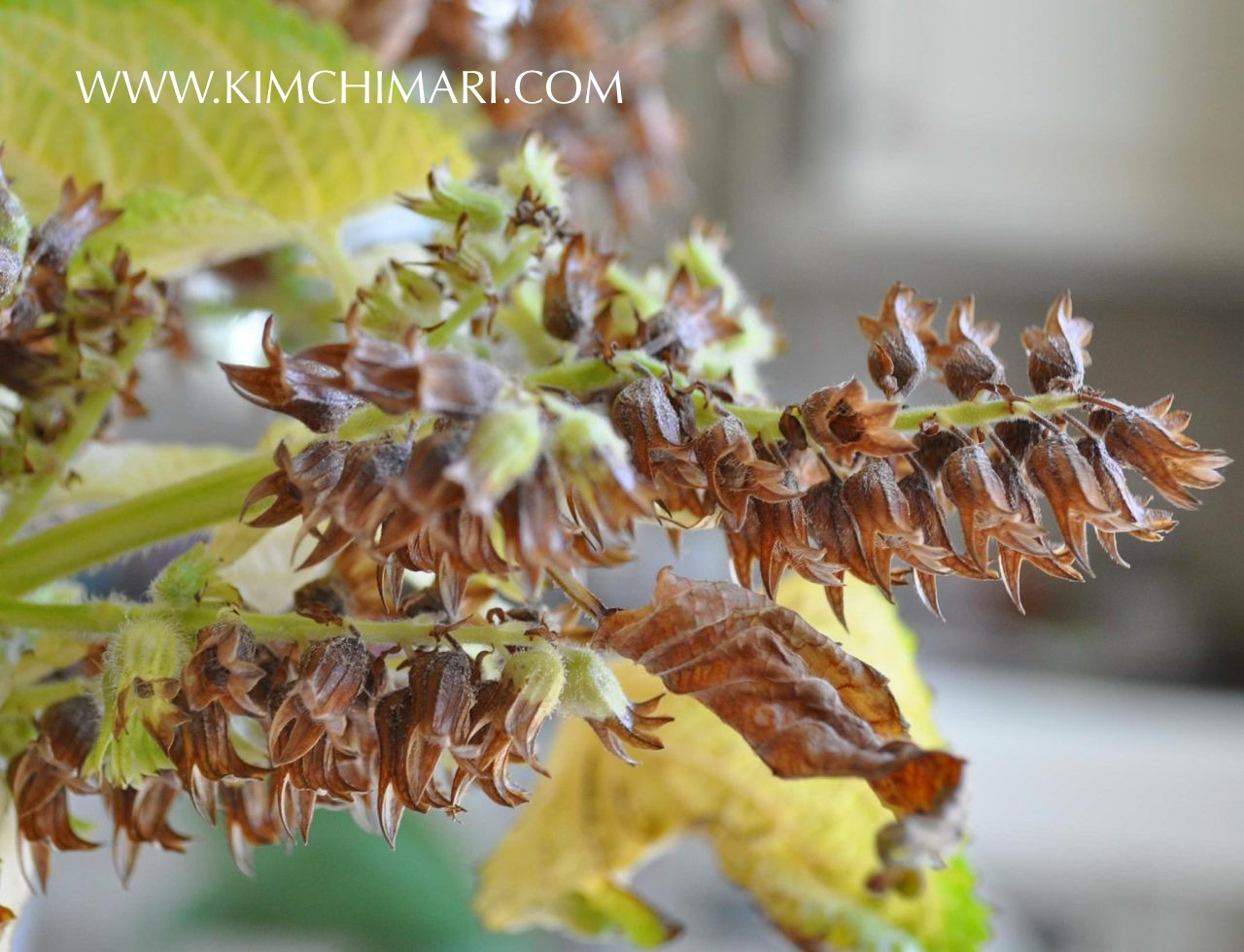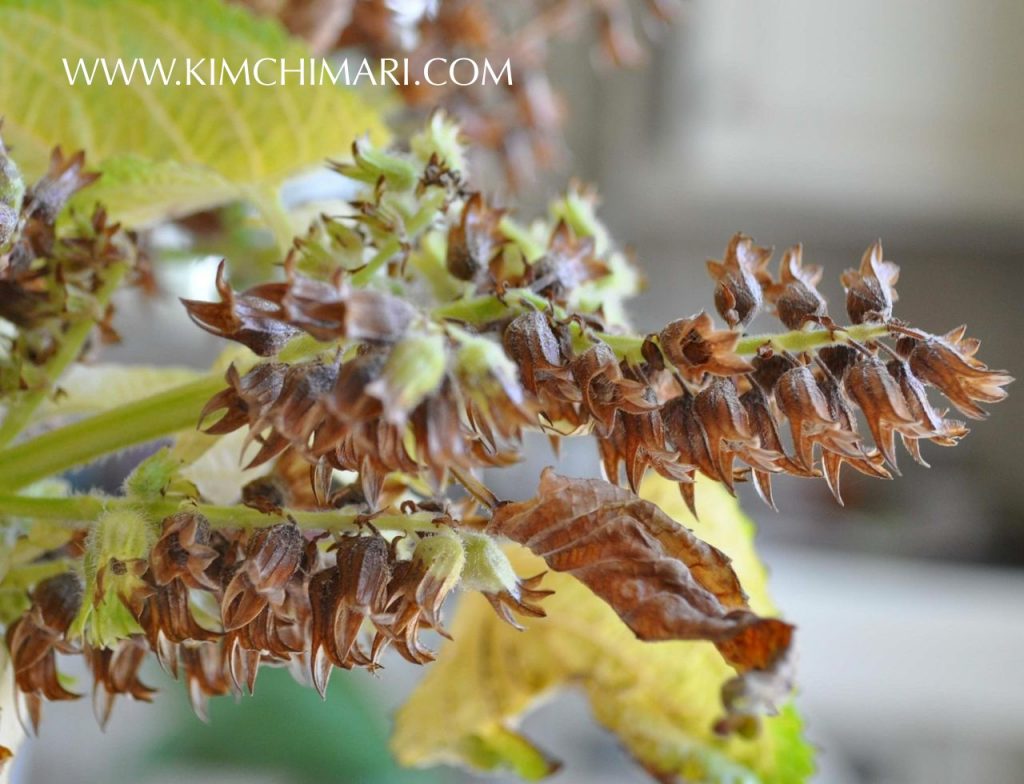 The taste is also quite different too, perilla leaves and seeds belong to the mint family and have a minty licorice kind of a taste to them in addition to the nutty flavor. Below are seeds (ddeulkkae 들깨) harvested from my garden several years ago.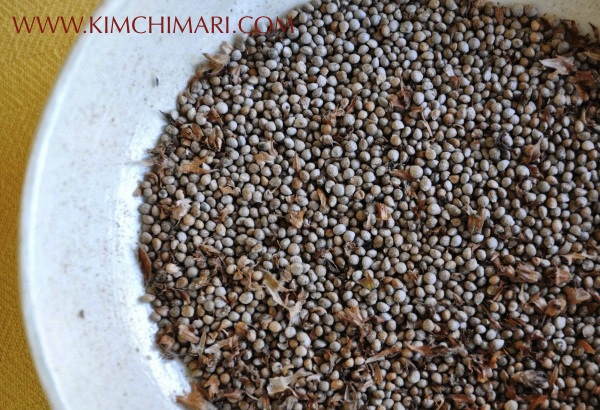 Where to use Ddeulkkae Garu?
Perilla seeds are ground up to make Deulkkae Garu (들깨가루) which can be used to add wonderful nuttiness to dishes like namul or tang (soups). I don't use it a lot in my recipes because it is bit of an acquired taste and also is not an ingredient that is readily available in many markets.
But the leaf is an indispensable ingredient in Korean cooking but for those of you who are not too familiar with them, it can stump you a little bit so here are 10 ways to enjoy them~
1. Make Ssam – wrap rice with it!
The most common and easiest way to enjoy Perilla is to use as a Ssam ingredient. Read some of my posts below:
Ssam (ssukat, kkaetnip, lettuce)

Korean ssambap lettuce wrap perilla, kale, cabbage, squash leaves
Easy and quick salad that goes really well with Korean BBQ.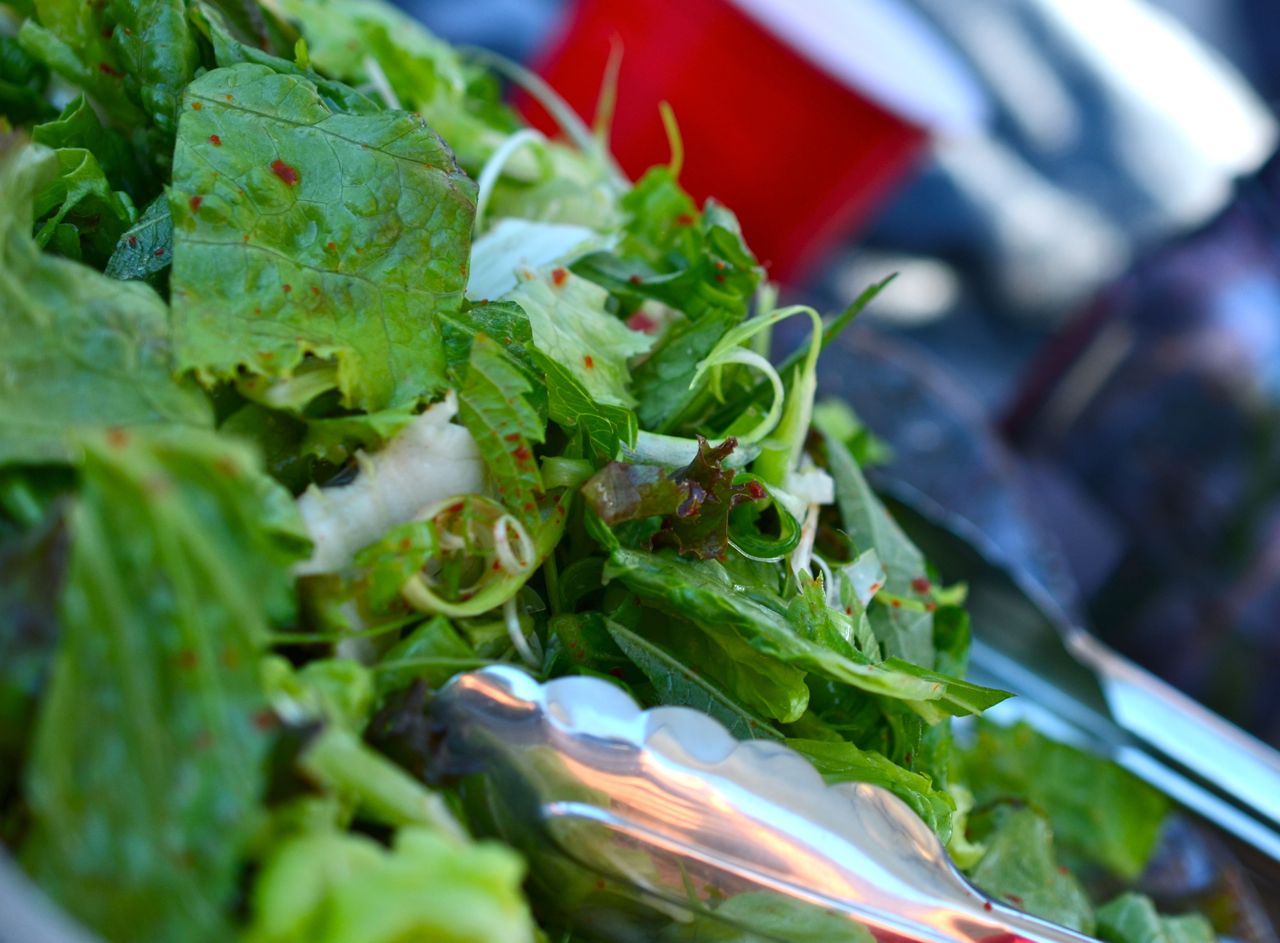 3. Make Namul!
Kkaennip namul 깻잎 나물 is a great way to use a lot of perilla leaves. Great on bibimbap too.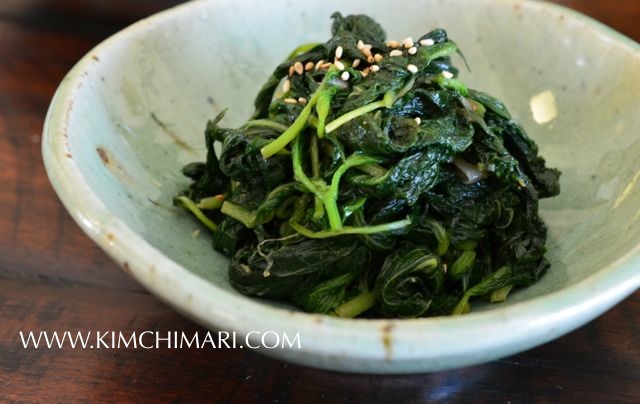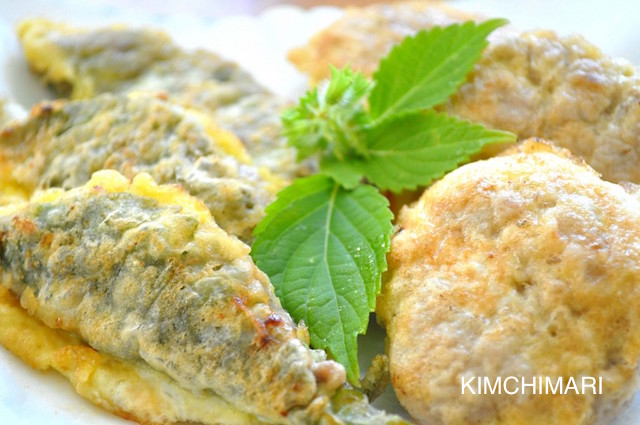 You can make pickles with perilla leaves and cabbage in vinegar, salt and sugar.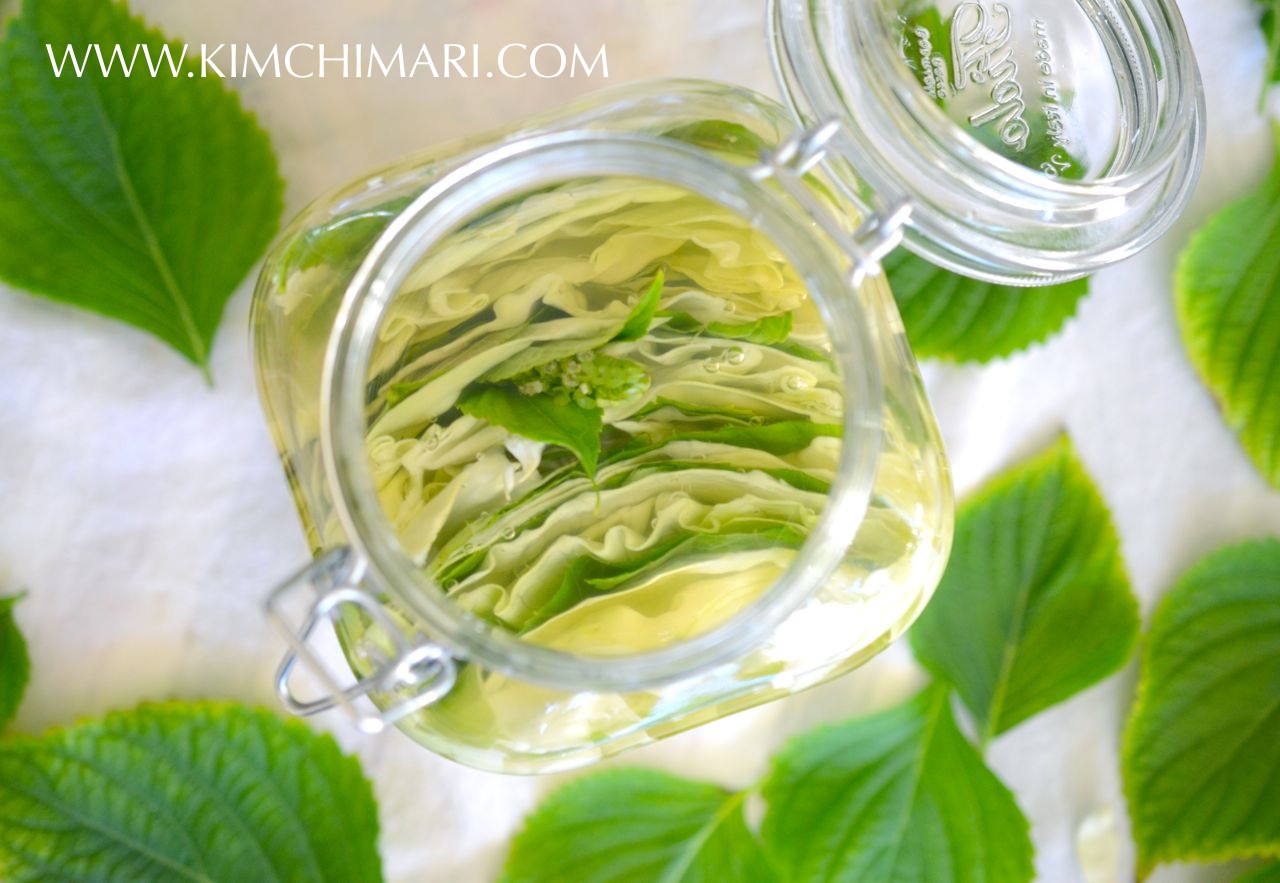 6. Make pickled perilla in soy sauce – Kkaennip Jangajji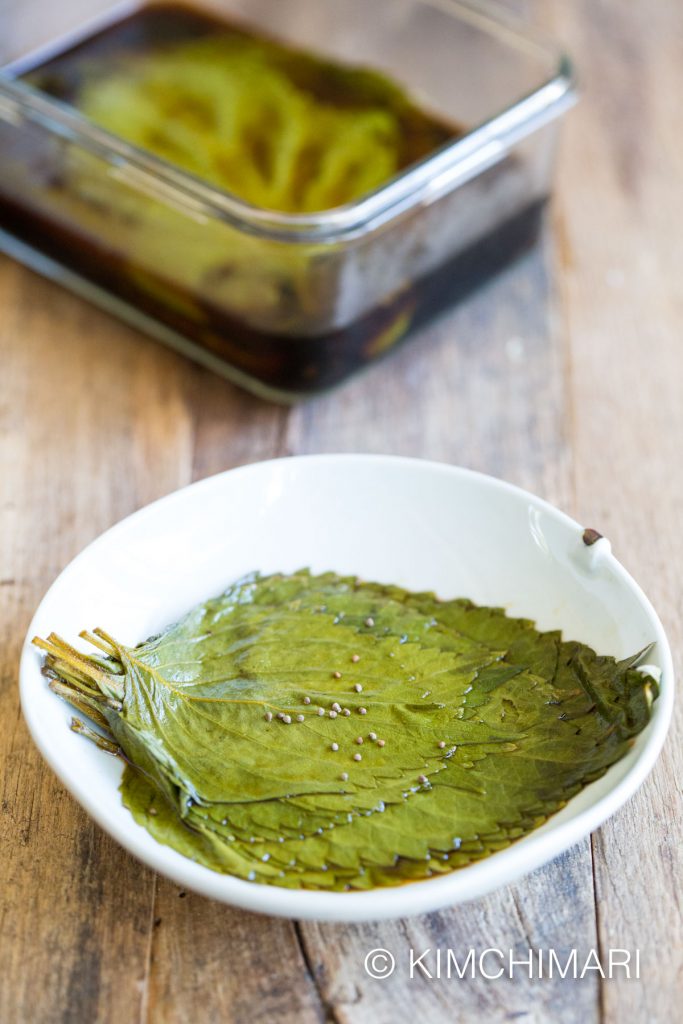 7. Use on your Bulgogi Rice bowl
Perilla is probably one of the most commonly used herb-like ingredient in Korean cooking – next to garlic and green onions. They are great addition to any rice bowl dishes to brighten up the flavors.
Korean rice bowl with sashimi and greens, topped with gochujang sauce.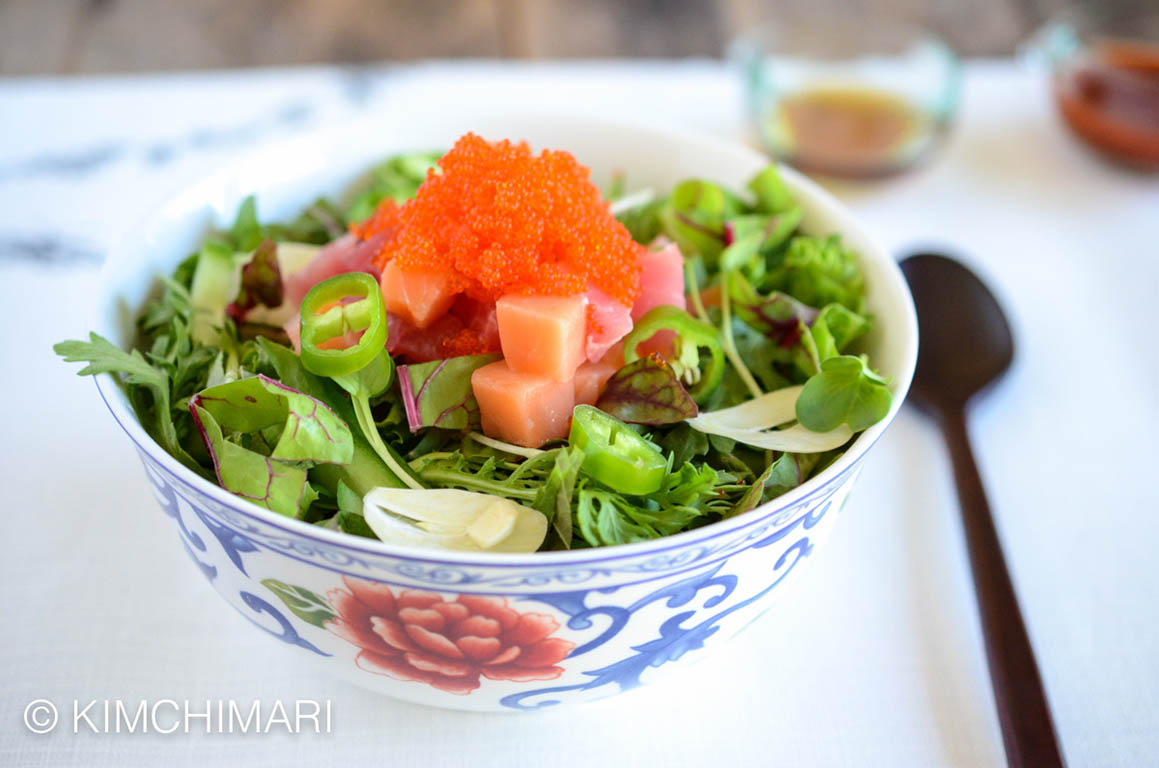 9. Use Perilla to brighten flavors of meat dishes like Chuncheon Dakgalbi.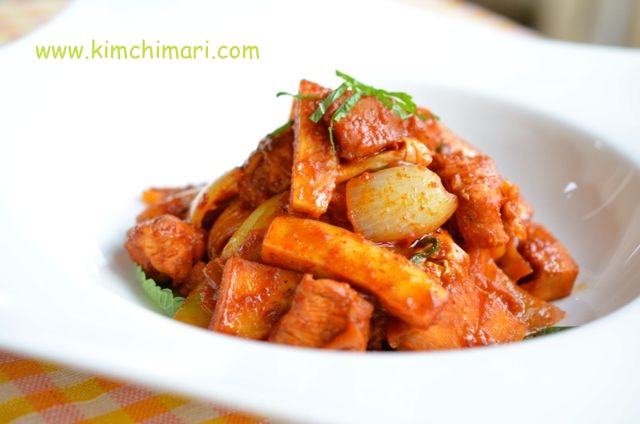 10. Add to Shabu Shabu Mille Feuille Nabe.
Easy and pretty Shabu Shabu Mille Feuille Nabe with Perilla leaves. It's a great dish to prepare ahead and surprise your guests!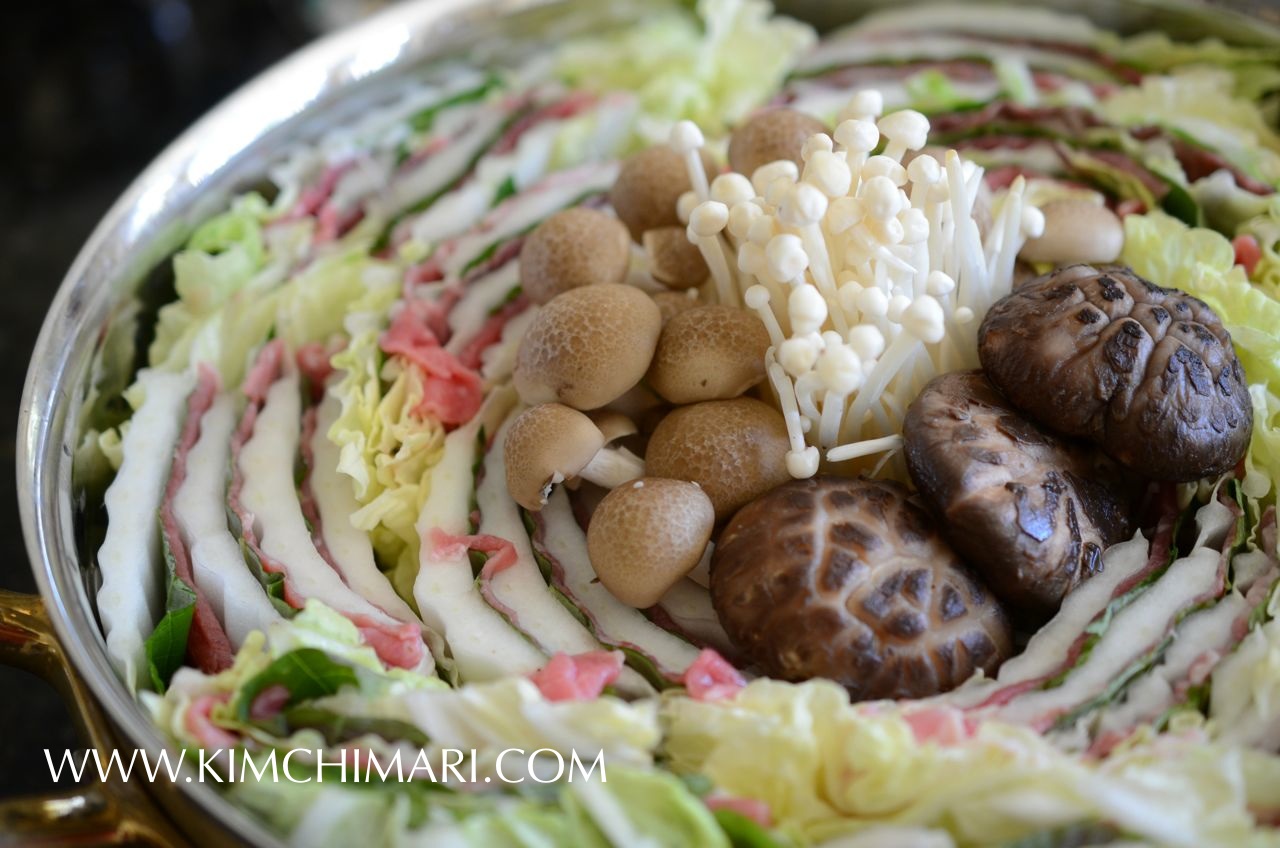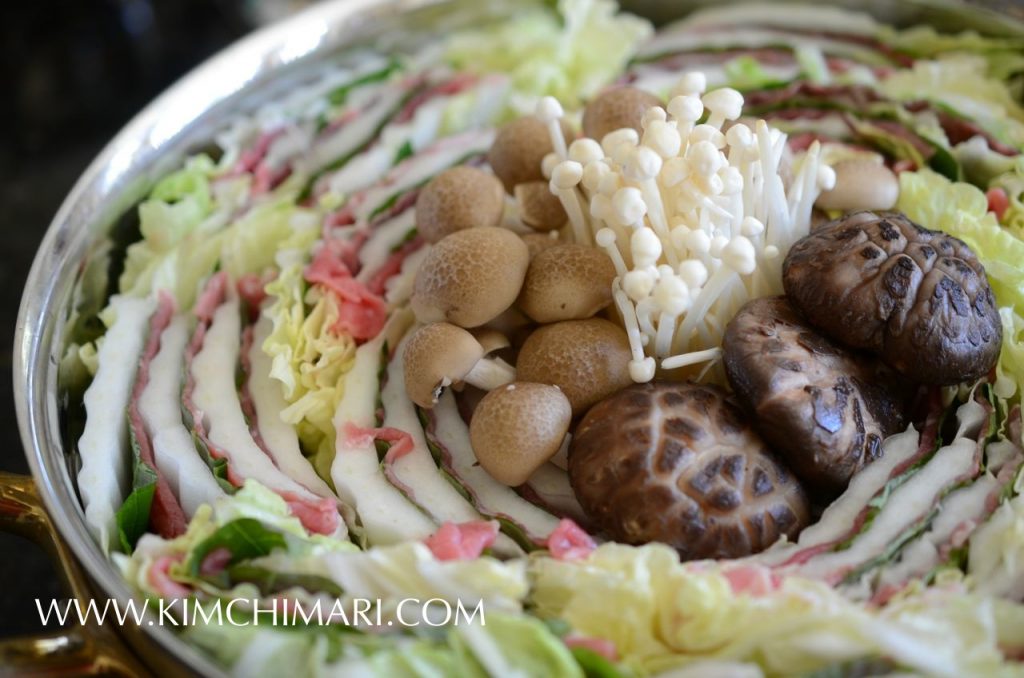 Hope you will try making some of these wonderful recipes soon.
ENJOY~
XOXO ❤
JinJoo