Yup. Fall is here…and these are pictures from my recent visit to the east coast to visit my daughter. The leaves just started to change color during my visit and I took these pictures on the last day! I'm sure the colors are even more prettier now…
Autumn usually also means that it is the end of the season for the vegetables in my garden.. 🙁  Although, I have to say that my cucumbers are still going strong – still producing 2-3 cucumbers every few days. I also have these Italian tomato plants (Tomato II Pantano Romanesco) that I planted this year for the first time. I planted them kind of late (in July) so I wasn't sure if these plants were going to produce any fruit before the winter. Surprisingly, out of the 3 that I planted, 1 plant is doing extremely well and it has just started to produce ripe tomatoes – which is pretty late for northern California.  The other two plants are still pretty small. Not sure why, since they are in the same garden box.
Anyway, the seed packet says that in warmer climates these tomato plants produce fruit well into autumn, so I think this will be a perfect way to extend your tomato harvest into fall in California. All of my other tomato plants (that I bought from the local nursery) are just about dead. Hopefully I can get some good seeds from this Italian tomato plant this year so I can plant it again next year!
Also, during the last few weeks, my perilla plants have lost all of their leaves and flowers. And they have these beautiful seed pods which I have been harvesting. Boy, I have to say..harvesting perilla seeds is a lot of work! I was able to shake off most of the seeds but I had to go through each pod to make sure there wasn't any that was still lodged inside. I wish there was some easier way.. Anyway, I now have these fabulous perilla seeds which are called Deulkkae (들깨) in Korean. Deulkkae is used in similar ways to how sesame seeds are used in Korean cooking – as garnishes and seasonings and as oils. However, unlike sesame seeds, these have a pretty strong fragrance. The intensity of the taste and fragrance has been compared to mint or fennel in some articles.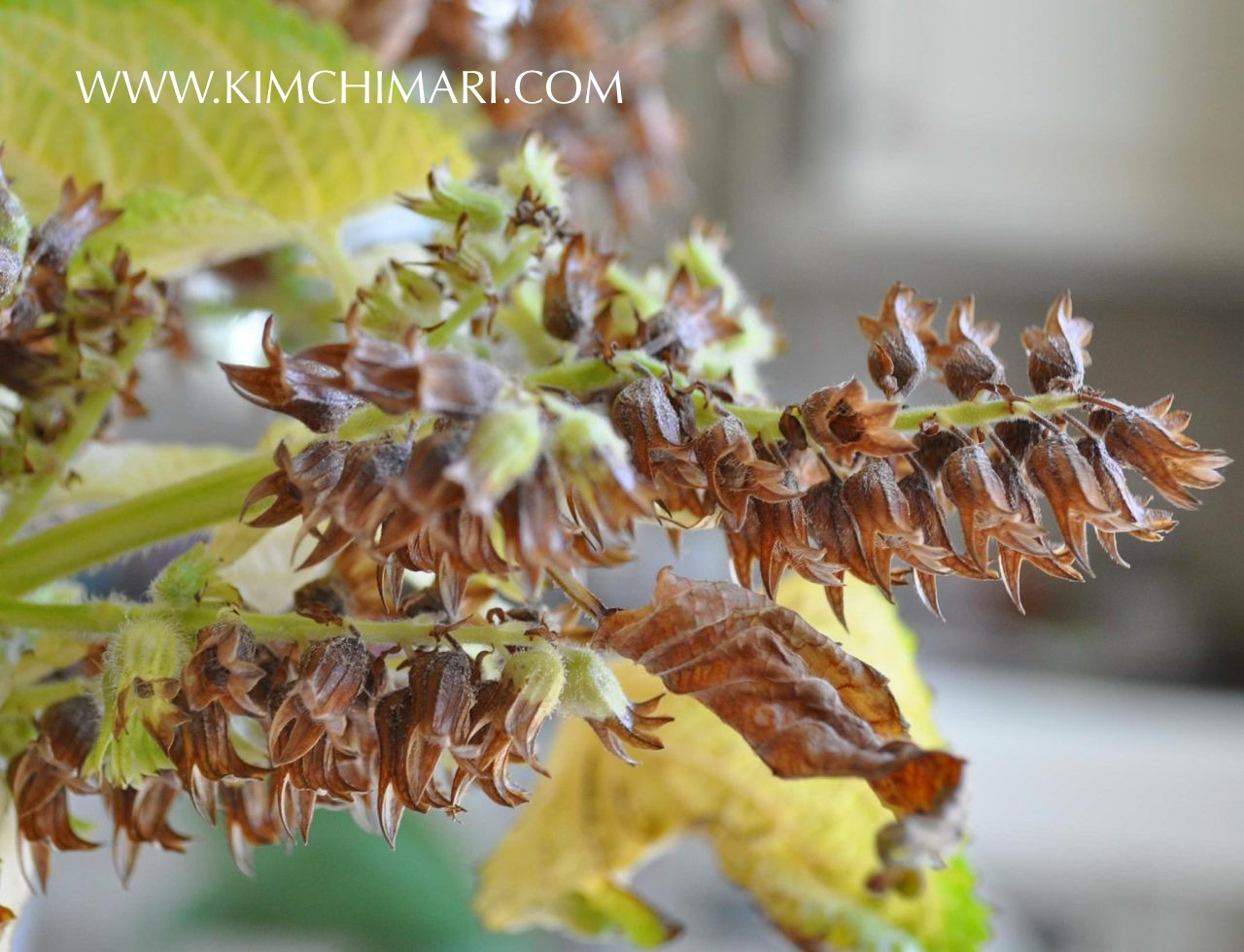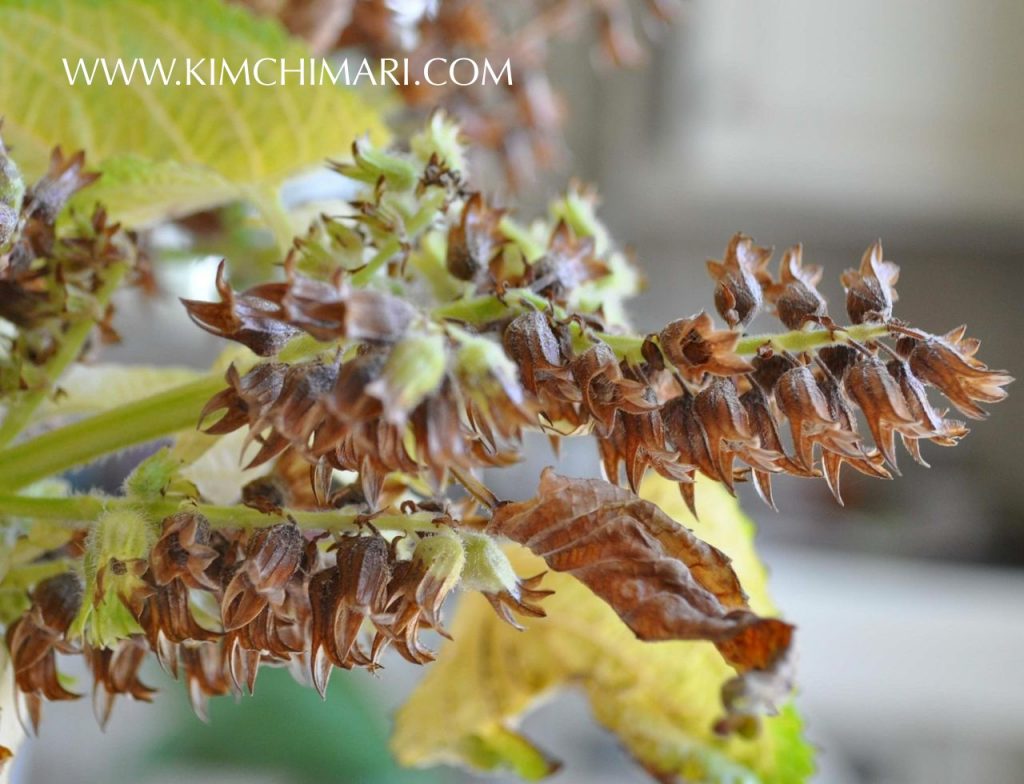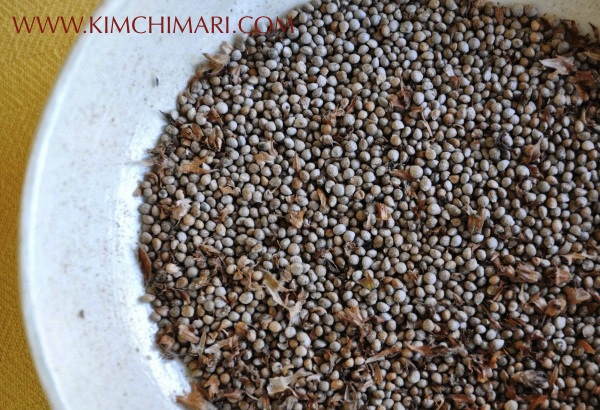 The seeds shown above are from just 4 perilla plants! I can't wait to plant them again next year. I'm also wondering if there's anyway I can grow them indoors during the winter… we shall see…