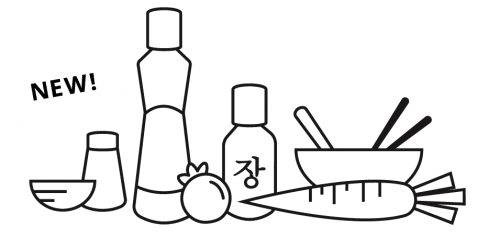 Watch My How-To Videos
Learn the basics of Korean cooking with these videos. I plan to add more videos here so - please check back often!
FREQUENTLY ASKED QUESTIONS
I have never had Korean food before, will I like it? What should I try to make if I'm making it for the first time?
Well, first, welcome to Korean food!! Korean food has a very diverse set of dishes – some are fatty and rich, some are light and mild, some are tangy and sweet, some are spicy and garlicky and some are all of the flavors but as you can see, there's something for everyone.
I have categorized my recipes based on diet but also based on ingredients, courses and more so be sure to go to my recipe index and have fun browsing all of my recipes! And if you still have questions, please feel free to reach out to me at my IG @kimchimari or FB page.
Is Korean food really healthy? What are some healthy Korean foods?
Yes, Korean food is generally very healthy but not all. Fermented foods like Kimchi , Gochujang and Doenjang are very healthy, especially for your gut but it can be high in sodium so be careful about that. There's also a lot of vegetables in Korean cuisine that's made into simple mild namul side dishes and that adds a very low calorie, low fat and high fiber to your diet.
When Koreans eat grilled meats, we always like to wrap it in fresh ssam greens like Perilla leaf or others which is known to help at least somewhat neutralize the ill effects meats may have in our gut. Not to mention, there's a lot of fiber ingested which makes you fuller faster. Personally, I just find eating meats with ssam helps my digestion significantly.
Are Korean foods all spicy and/or sweet?
No, many ask that question and I think it's because mainly dishes that are spicy and/or sweet have become more famous throughout the world. But there are actually lot more mild, not spicy and not so sweet dishes in Korean cuisine. Many vegetable namuls are mildly seasoned yet delicious while there are also many rice and soups that are quite mild and savory. So, please explore my recipes and find dishes that are to your liking. I also have a kid-friendly recipe category that will definitely have non-spicy dishes.
I am totally new to Korean cooking and don't know where to get started or even ask the right questions.
Well, you have come to the right place! Be sure to check out my New to Korean Cooking – Start here page! I will help you set up your pantry, understand ingredients, how to buy and use them and cook with them.
I don't have a Korean grocery store nearby, where can I get the ingredients I need?
Fortunately, many core ingredients are now available online to purchase and many fresh ingredients can be substituted or omitted. I hope to have an Ingredient Glossary soon where I will note substitutions for each ingredient. BTW, I have an Amazon store where I have a collection of ingredients that you can buy. I make a bit of commission on it (it's really very little) but I do it more to help you find good items for you to buy.
What Korean foods are gluten-free? Vegan? Korean food with dietary restrictions?
In my new site, I have gone through all of my recipes and marked them with 6 recipe keys – gluten-free, vegan, low salt, low carb, dairy free which I hope will help you find the right recipe!