Easy Korean meals that you can have ready in 30 minutes or less! From rice bowls to noodles and soups, these simple recipes are perfect for when you want a quick and satisfying meal!
We all have days when we're tired, pressed for time or just looking for something with little to no fuss to make and these dishes are the perfect solution! These are great stand-alone dishes that you can easily enjoy on their own or with a simple side dish. Most of these recipes have minimal ingredients and some can be made in as little as 5-10 minutes!
So, I'll order the recipes in terms of cooking time!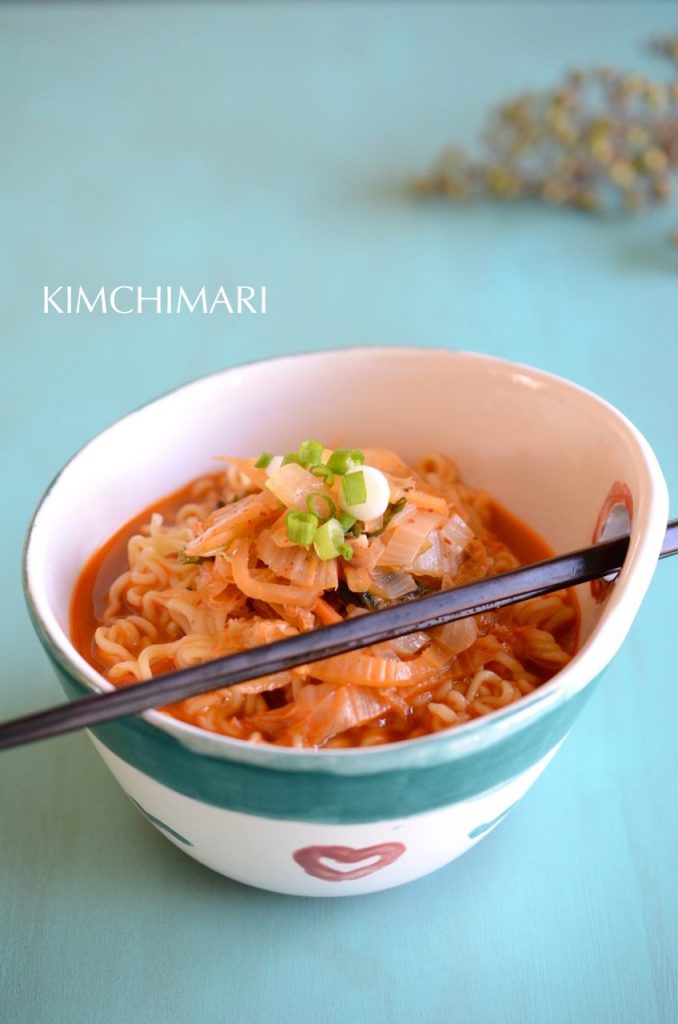 This is a collection of 3 incredibly easy and simple ramen recipes – Kimbura (Kimchi and Butter), Golbim-Men (Whelks and Bibim Men), and my basic Jjapaguri (Chapaghetti and Neoguri)! These are perfect if you tend to keep instant ramen in the pantry and need a quick meal – these are great Korean recipes that can be made in under 30 minutes – in fact under 10 minutes!!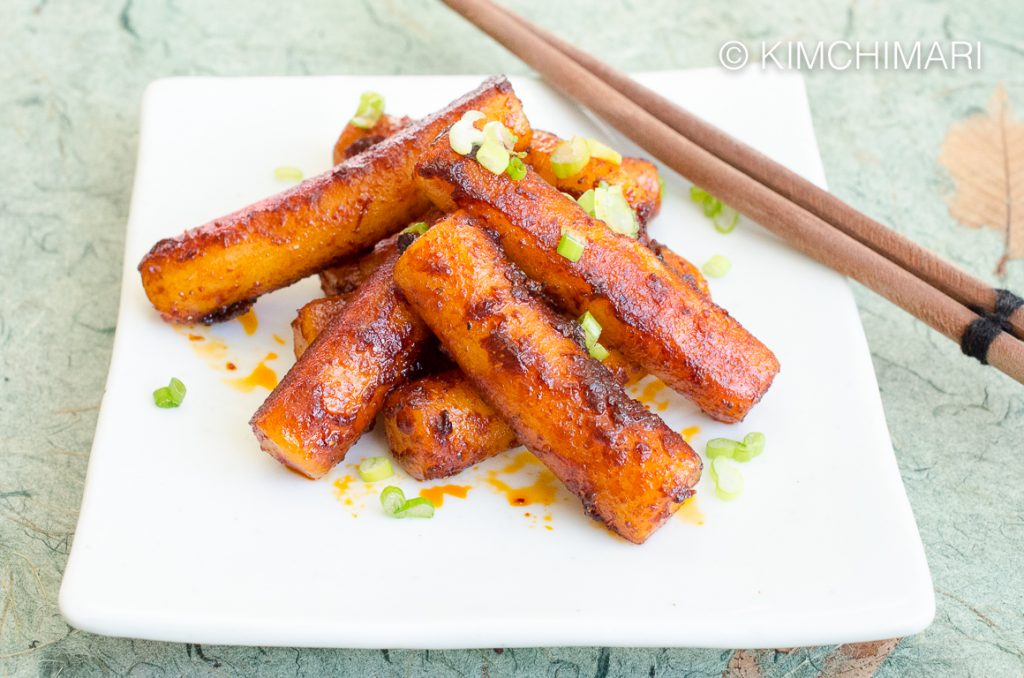 This is different from the typical and well-known version of Tteokbokki that's more saucy because the rice cakes are simply sauteed in a red chili oil mixture. Though they appear more dry, the rice cakes are still soft, chewy and full of wonderful flavor and spice – enough to make your lips tingle but not overwhelmingly spicy, and absolutely addictive! This is great for a lighter meal or snack, or you can enjoy it with a salad or some soup. I also have a Tteokbokki with Vegetables and Fish Cake recipe and a non-spicy Tteokbokki with Soy Sauce!
TIME-SAVING Tips — use pre-packaged salad greens + make a big batch of the soy vinegar dressing and keep in the fridge. Then all you need is to just cook the noodles!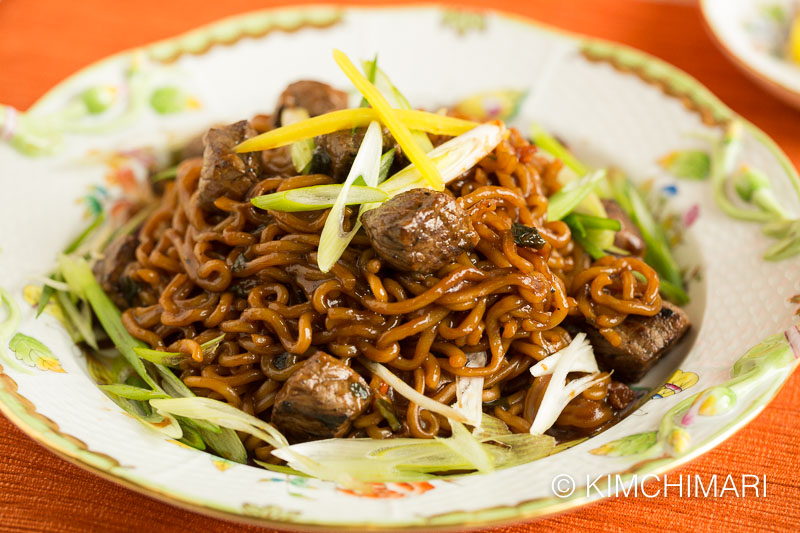 Jjapaguri is made by combining two of the best instant ramens – Chapaghetti (Jjajangmyeon) and Neoguri (Spicy Udon)! This dish was catapulted to fame with the release of the South Korean movie Parasite where it was made with very expensive Korean Hanwoo Beef. My recipe uses sirloin and I also added green onions which really nicely adds freshness to the dish!

Sweet and tangy sesame soy vinaigrette paired with soba noodles and fresh greens make this such a light and refreshing dish! Minimal ingredients make this vegan noodle dish very quick to throw together. Use 100% buckwheat or other gluten free noodles for a GF version.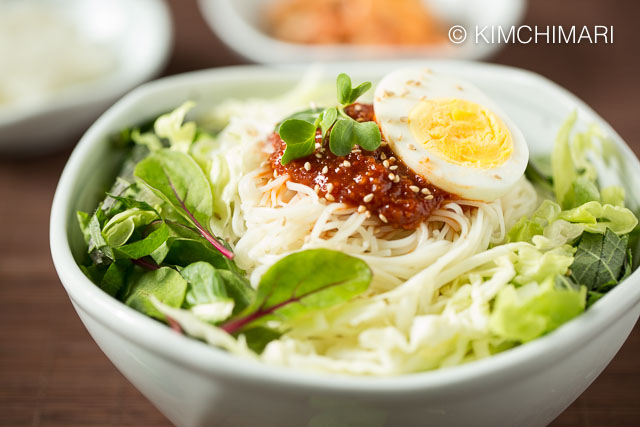 If you want something light, refreshing and with a little spicy kick, this cold noodle dish is the perfect answer! It's topped with my sweet and spicy apple gochujang bibim sauce that has the perfect balance of spicy, sweet, tangy, and umami flavors. It can be made easily in the blender, and this dish can be ready in only 20 minutes!
TIME SAVING Tips – make the gochujang bibim sauce ahead of time up to few days before and use packaged salad mixes. Then all you need is to cook the noodles and the egg!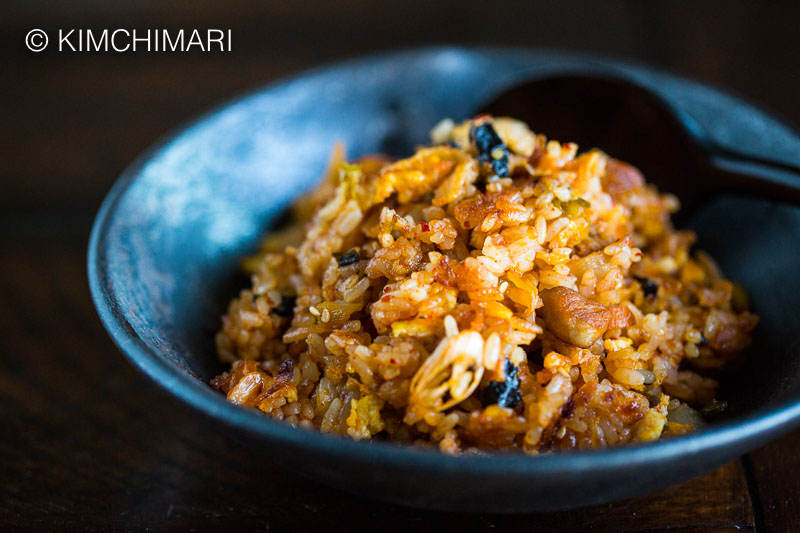 One of the most popular dishes to make with sour, aged kimchi and leftover rice! The kimchi in combination with egg, pork, rice and gochujang creates a spicy, filling and umami dish that just really hits the spot! Substitute bacon, spam, sausage or beef bulgogi instead of pork or omit it for a cleaner vegetarian version.
More TIME-SAVING Tips – pre-cook the pork and kimchi then freeze it (see my 3-in-1 Kimchi recipe) + freeze or refrigerate cooked rice and then just mix the two then saute in the pan and have it ready in minutes!

This dish is somewhat like a lighter version of Bibimbap but no cooking required other than rice so it's really an easy Korean meal in under 30 minutes! A bed of rice is topped with fresh green veggies, sashimi and is mixed with a sweet and spicy gochujang sauce (chogochujang). You can easily make this for the family and for those who don't like sashimi, you can use Bulgogi instead!
TIME SAVING Tips – Make a big batch of Chogochujang and have it handy in the fridge. Use packaged salad mixes like baby greens for even easier prep and freeze cooked rice and just reheat in the microwave. Make sure the rice is not too hot though!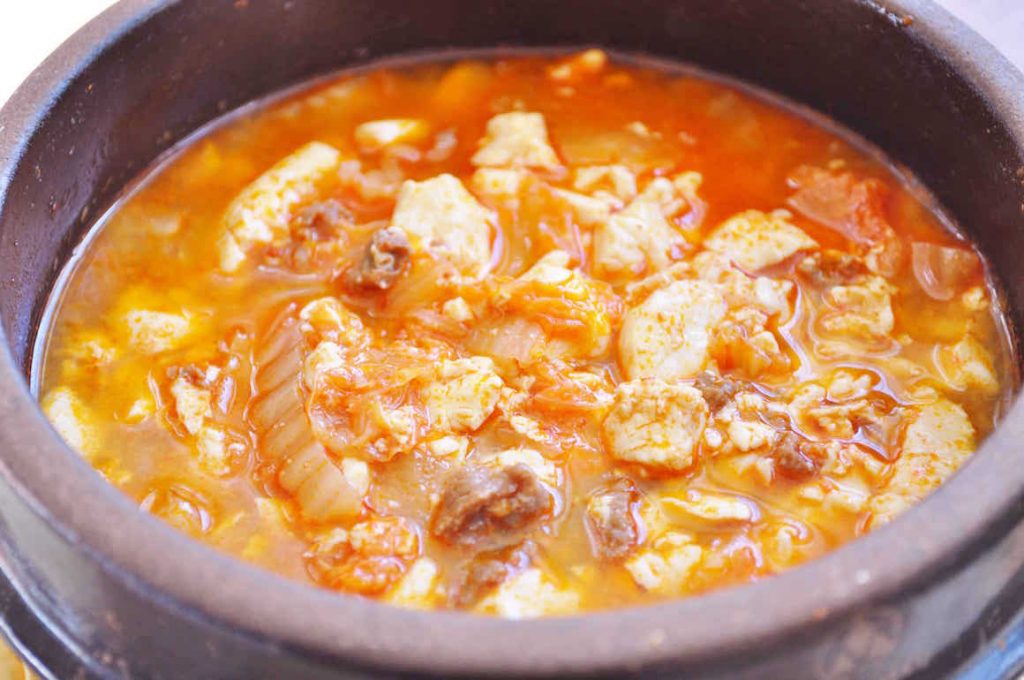 A soup that's bursting with complex flavors from aged kimchi and pork! The addition of soft tofu adds great texture and makes this a comforting and satisfying dish that will warm your tummy. This is one of the variations of my original Sundubu Jjigae recipe!
TIME SAVING Tips – make a big batch of the spicy chili sauce and store in the fridge for weeks or even months as it keeps for a very long time. Then all you need is the tofu, some kimchi or other veggies and meat to make the stew in just 15 minutes or so.
A popular, addictive squid and vegetable dish stir-fried in a spicy gochujang sauce that's incredible over some rice which is then called Ojingeo Deopbap. And this was one of my absolute favorite dishes in college!
TIME-SAVING Tips – you can clean and cut vegetables and squid up to a day ahead and also make the sauce ahead then just put it together and stir-fry when you are ready to eat!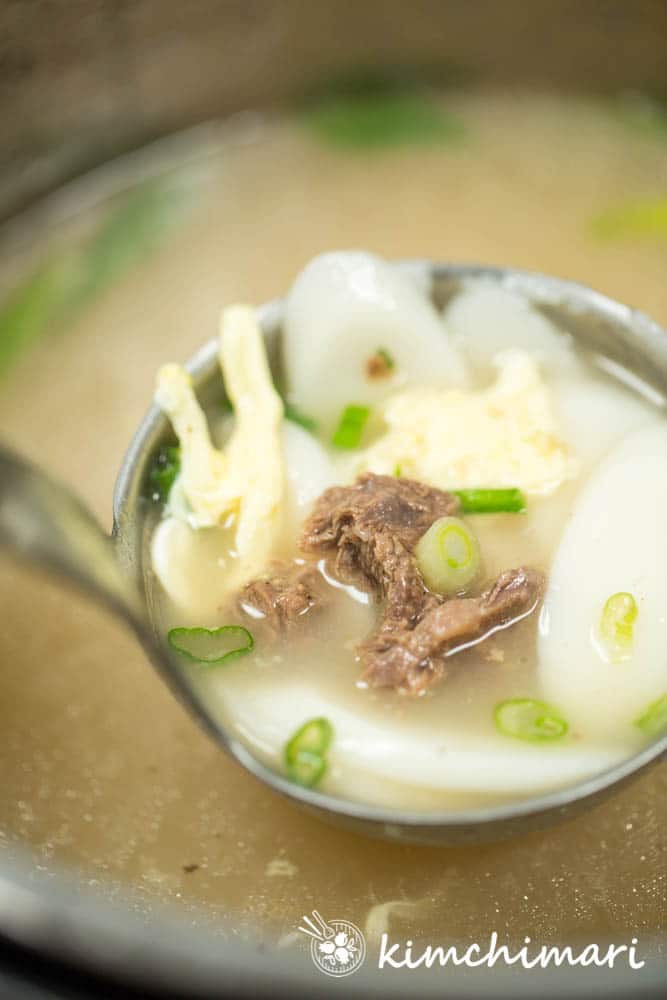 A body warming, rich homemade beef broth full of soft, chewy rice cakes, tender beef chunks, egg swirls and freshly chopped green onions makes this an all-time comforting soup! This can be made quickly and easily with the use of the Instant Pot so check out the recipe!
TIME-SAVING Tips – use a canned chicken broth or beef broth for even a simpler preparation. You can also use my refrigerator Anchovy broth recipe instead which you can make ahead in the fridge the day before.
Well, I hope this list of Korean meals under 30 minutes is useful and helpful whenever you need to make a meal in a hurry!
Stay Safe!
XOXO ❤️
JinJoo
Follow Me on INSTAGRAM or my Facebook Page to share, support and ask everything about Korean food with others just like you!