A podcast with Our Food Adventures about Korean Food Basics and Traveling in Korea by me! Don't know much about Korean food or visiting Korea for the first time? Listen and I will help you.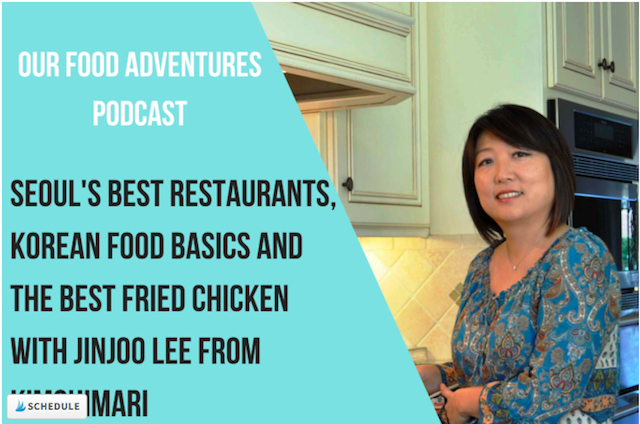 Recently, I did a podcast with Our Food Adventures about Korean Food and various tips for Traveling in Korea including what to eat and what to do. I always get a little nervous when I have do interviews but Chris and Tiarra, the cute couple behind the awesome itunes podcast channel, were so sweet and friendly that it felt like I was talking to some good ol' friends who just enjoy food and travel as much as I do. Especially friends who understand and love Korean food!! Yay!!!
I also asked how and why they decided to interview me and they told me that Chris was half-Korean and that Tiarra had never eaten Korean food until she met him. And now..Tiarra not only enjoys Korean food, she cooks Korean food at home with my recipes all the time! And that's how she knew about me!
I still think it's so incredible when someone says they enjoy cooking with my recipes… Wow.. 😳😍I am so happy they found me and I have to say I had a blast doing it!
So what is the podcast about?
Well.. here are some of the questions I had to answer –
How would you describe Korean food to someone who's never had it?
What are some dishes that you would recommend to someone who's never eaten korean food?
What are some dishes that they should stay away from?
What are your favorite Korean dishes?
Regarding Traveling/eating in Seoul:
When traveling to Seoul, what phrases should people know to make it easier? I share some most important Korean phrases..
How easy is it to get around Seoul?
What would you recommend to travelers to do in Seoul including
best restaurants
to visit?
What are some things they should not do?
and a few other questions..
If you want to hear how I answered these questions and more, you should definitely listen to the podcast.
And here are some of my Korea travel related posts that may be a good read (if you haven't already):
My visit to Jeonju Traditional Hanok Village
Best Jeju Island Restaurants from our family visit in 2017
Temple Food at Balwoo Gongyang (A michelin star restaurant in Seoul).
Top 13 Seoul Best Restaurants (from humble to fancy)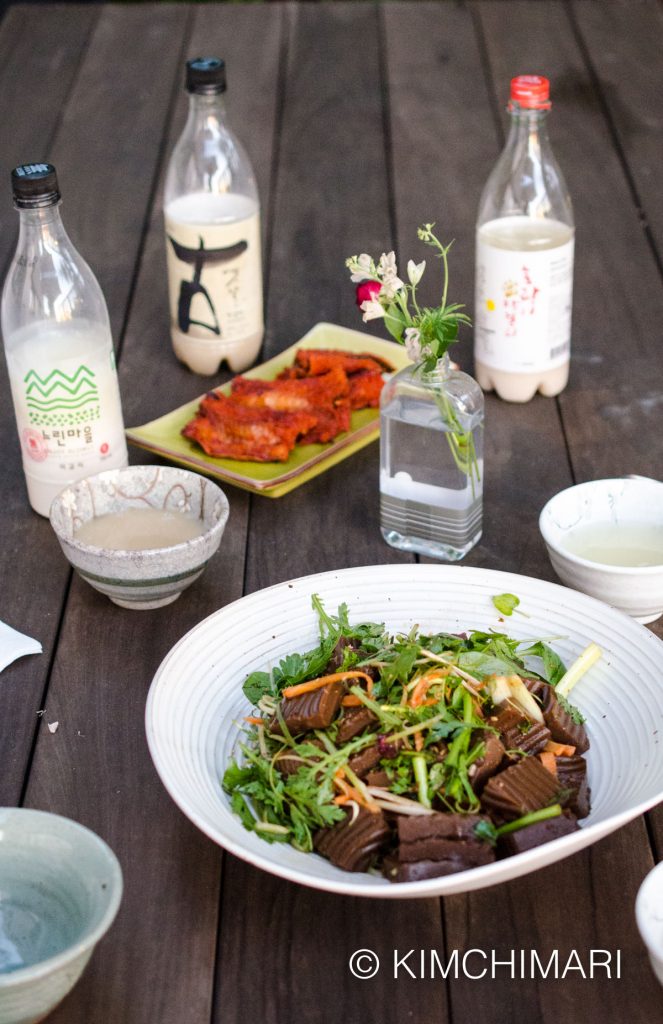 Ultimate Guide to Makgeolli (Tastes and Content)
Thank you Chris and Tiarra for making it fun! Enjoy!
XOXO ❤️
JinJoo