Easy Korean BBQ Marinades for beef, chicken, pork and shrimp. With these Korean BBQ marinades you can have a wonderful BBQ party any time of the year!
Six easy Korean BBQ marinades to bring Korean flavors to your grill indoors or out. Bulgogi, or "fire meat", is probably the best-known Korean dish other than kimchi. Although it is often associated with beef, bulgogi is actually applicable to other meats like pork and chicken! These easy Korean BBQ marinades really make all the difference and these recipes show you how to achieve Korean flavors with easy ingredients like soy sauce, gochujang (red chili paste), garlic and even ginger. Have a fun Korean BBQ time!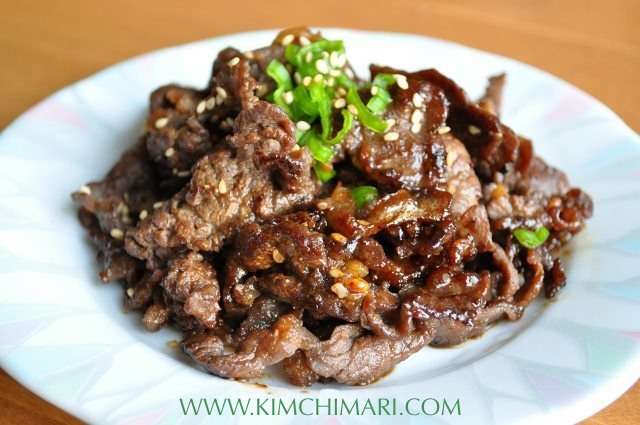 Here's a classic bulgogi marinade every Korean food lover should know! It doesn't call for complicated ingredients but I've included substitutions and variations for your convenience. There's one ingredient that may not be easy to get which is pear puree – a traditional Korean meat tenderizer. If that's the case, you can use my favorite tenderizer – kiwi. But if you are in a pinch, Diet Coke can also do the trick!
This is simply the best Korean BBQ Marinade for short ribs on the grill. You can make the marinade entirely in a blender, which means there's no chopping to do! It may not be the most traditional method but, trust me, it's still absolutely authentic and delicious. Now you have more time to show off your BBQ skills!
Seafood definitely deserves some spotlight when it comes to BBQ. I call these my party shrimps. The shrimps are marinated overnight with the shells on, in a Korean red chili paste (Gochujang) based sauce, ready to dance on the grill when the guests arrive. The shrimp bbq marinade is mildly spicy but you're welcome to increase the hotness level if that's how you like it.
Traditionally, Chicken bulgogi  is often spicy and made with a marinade that has gochujang. I created a non-spicy bulgogi marinade so that everyone in the family, including little children, can enjoy it. This easy Korean BBQ marinade with chicken thighs can be conveniently whipped up with pantry ingredients like soy sauce, garlic powder, ginger powder, ground black pepper. Perfect for when you need a quick crowd-pleasing marinade!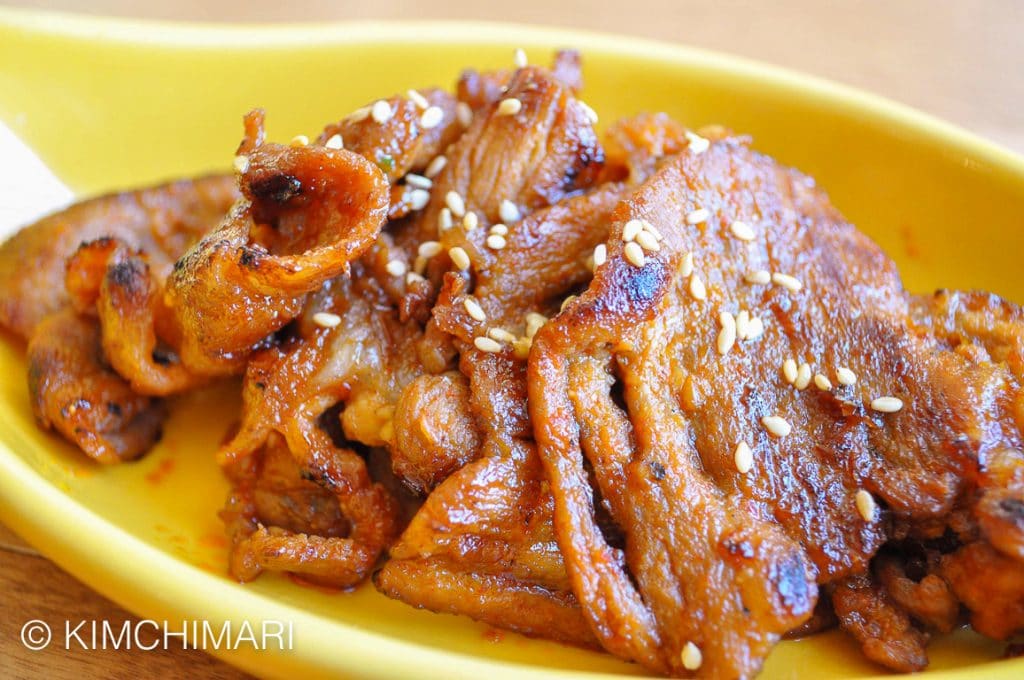 There's a good reason why ginger is often used when Koreans cook pork. Not only does fresh ginger add an aromatic flavor to this sweet and spicy marinade, it also gets rid of the gamey taste in pork. And according to traditional Korean medicine, ginger neutralizes the "coldness" of pork, making it more balanced for digestion since ginger is a "hot" food. So this classic Korean BBQ marinade for pork takes care of your body while satisfying your taste buds.
This umami-strong marinade for my miso pork belly is made with a unique combination of miso paste, sake, apple juice, and fresh ginger that really complements the richness of pork belly. This is not a classic or an authentic Korean recipe but was developed from scratch by yours truly for a restaurant. If you love pork, you have to try this because it's seriously lip-smackingly good! White miso works best and if you use red miso, be mindful that it's a saltier than white miso, so use less.
I can't wait for you to try these easy Korean BBQ marinades this summer! Happy Grilling!!