Pork is an absolutely essential part of Korean cuisine, and it's not surprising to see why— it's just so, so delicious! Here are 10 Korean Pork Recipes that will make your tummy rumble! 🤤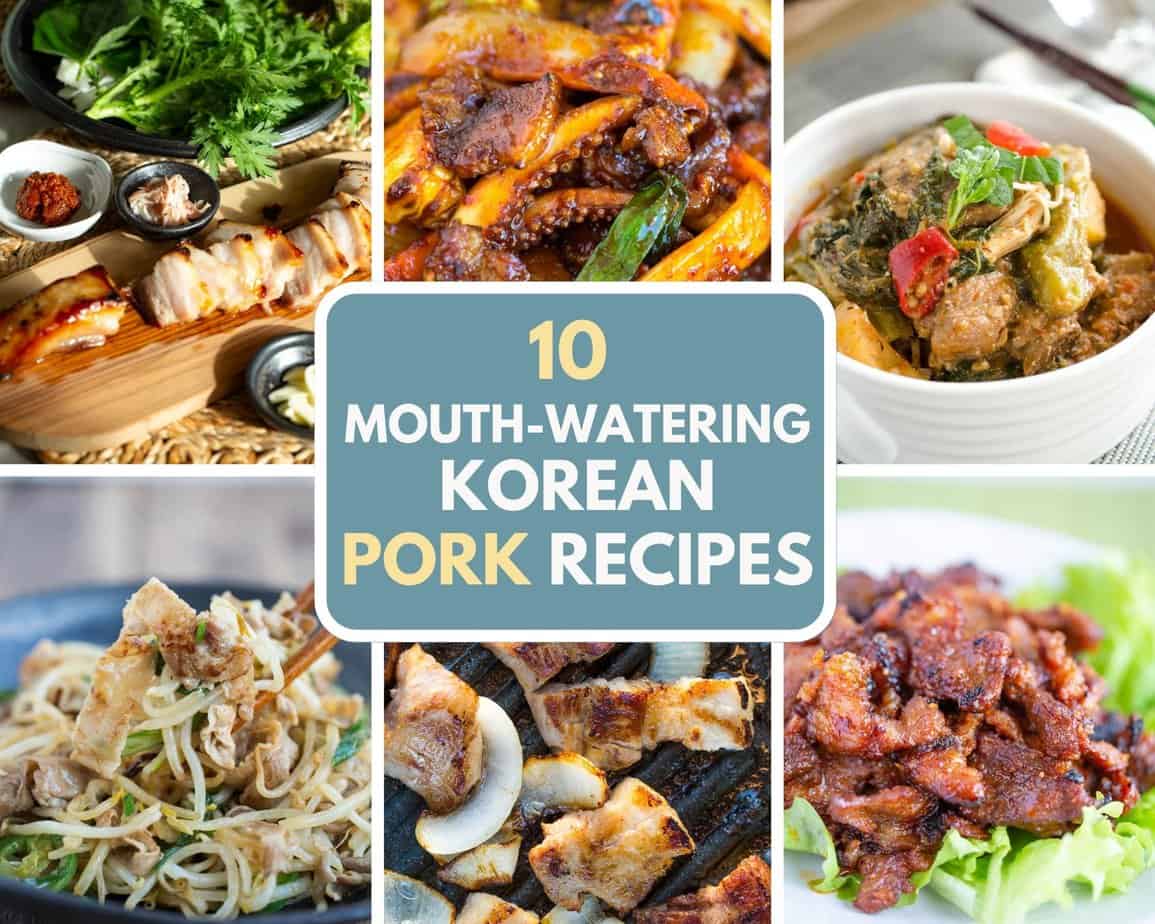 ---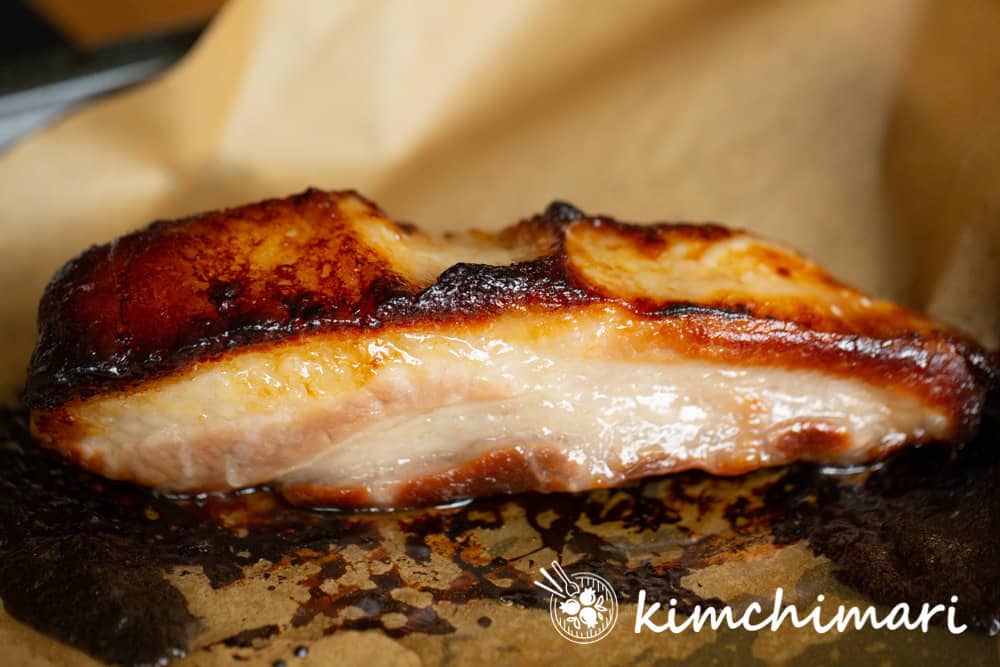 While Traditional Korean cooking doesn't involve an oven, I have developed this recipe so that we can take advantage of the easy and simple cooking method.
This oven-roasted pork belly dish is great with Ssam but also works great as a Samgyeopsal or Bossam substitute, and you can just plop it in the oven and take it out when the time is up— a truly 'set it and forget it' way of cooking!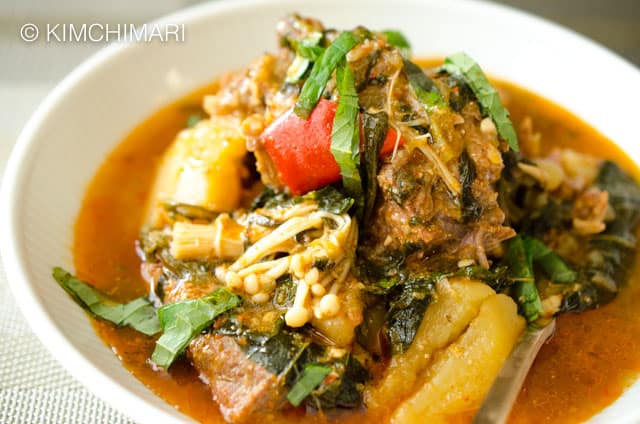 This Korean pork recipe hails from humble origins. Pork neck bones are often leftovers from butchering since there isn't much meat to be found in that area.
FUN FACT – Gamja 감자 usually means potatoes in Korean. But the Gamja in Gamjatang here actually stands for the pork neck bones used in the stew! I'm sure the first people to put these bones into the stew were stunned by how yummy it turned out, because I definitely wasn't expecting such rich flavors when I first had it. 😉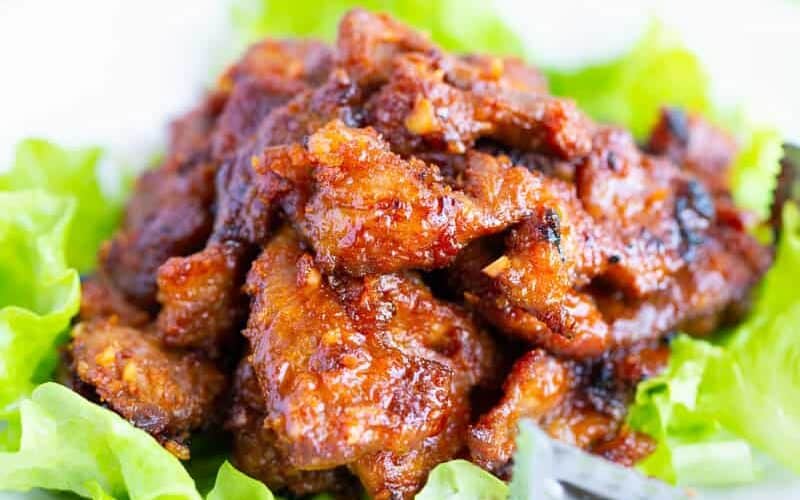 Do you love the spicy and gingery Pork Bulgogi? But don't enjoy cooking it in the frying pan where it splatters everywhere?? Well, this recipe requires much less preparation and mess so you will love it!
The oven-baked Korean spicy pork will taste a little less sweet and gingery than regular Pork Bulgogi but still be so delicious in its own way!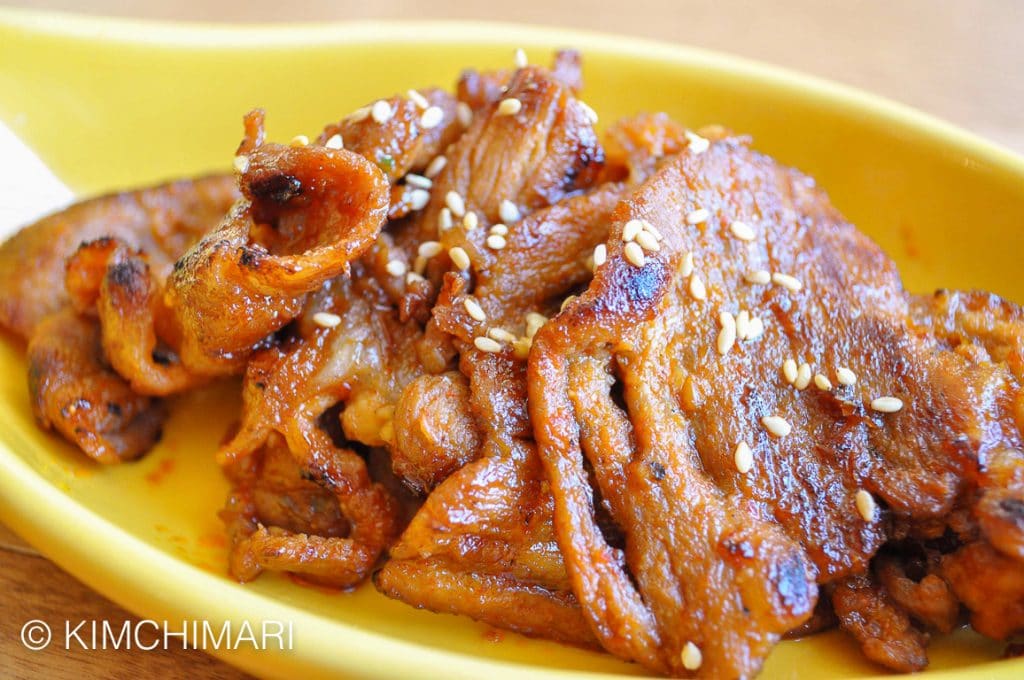 And if you want a fully traditional, more spicy and totally authentic Pork Bulgogi then try this recipe!
This makes use of pork shoulder, which makes it juicy and rich with porky flavors but not a lot of fat. It's a very common and popular Korean pork recipe that is definitely worthy of its reputation.
My recipe teaches you how to find the best cuts, and make the best marinade for the meat, so that it ends up tasting the best it possibly can!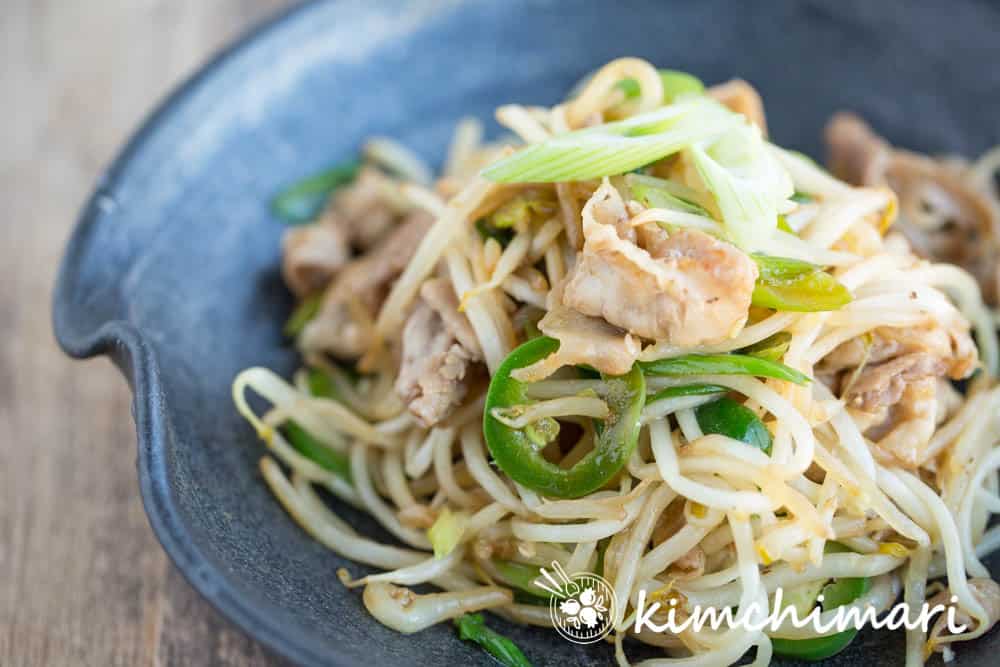 Pork Belly Stir-fry with Bean Sprouts is a dish that people would often eat while drinking. It is a common sight in restaurants that serve alcohol, and street wagon restaurants named "Pocha", that basically functions as a bar on wheels.
Because of this dish's affinity with alcohol, it ended up being featured in the Netflix K-drama series "Itaewon Class"!
Yes, this dish tastes as good as it looks. Osam Bulgogi 오삼 불고기 gives you a lovely combination of pork and squid with veggies smothered in my spicy seasoning that explodes with Korean flavors. Spicy, garlicky, umami-packed rich flavors that satisfy your appetite like no other.
Remember to add some rice to the grill at the end, so that it can soak up the yummy gochujang marinade to give you the best FRIED RICE!!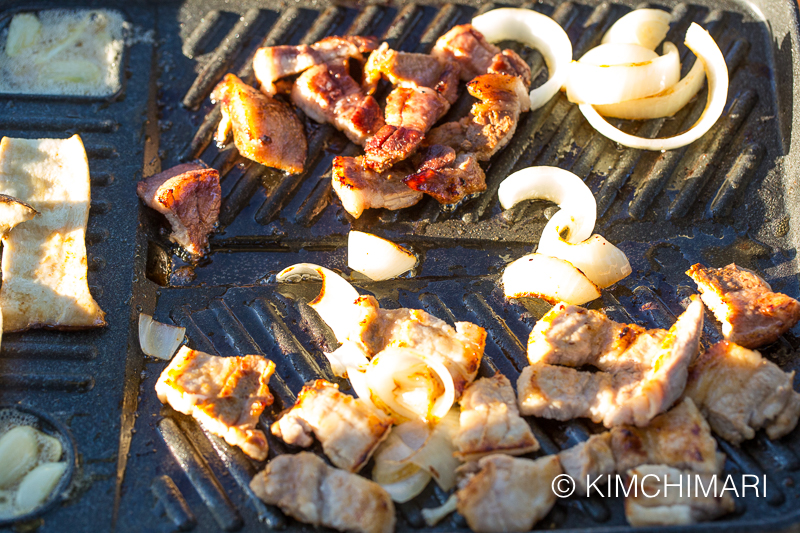 Out of the ten Korean pork recipes here, I think Samgyeopsal (pork belly) is the most well-loved one for sure and the simplest. Korean-style grilled pork belly is fragrant, rich, and crispy. The scent itself is enough to make your mouth water. You can totally just grill plain pork belly with no seasoning but I also share some fun marinades like one with wine!
It was fun trying out something new, and it turned out quite delicious.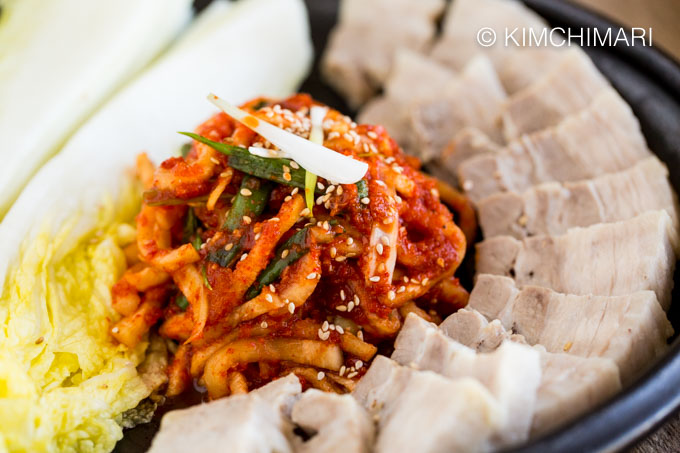 Slices of pork belly wrapped in crunchy pickled cabbage leaves with the addition of pungent Kimchi-like spicy radish muchim in your mouth… it's really the most spectacular explosion of flavors and textures. And it's a no brainer why Bossam is one of those Korean pork dishes that you will want to eat again and again.
This dish is great for parties since you can pre-cook and prepare everything ahead of time. And it's so fun to have everyone make their own Bossam and enjoy it with some Makgeolli!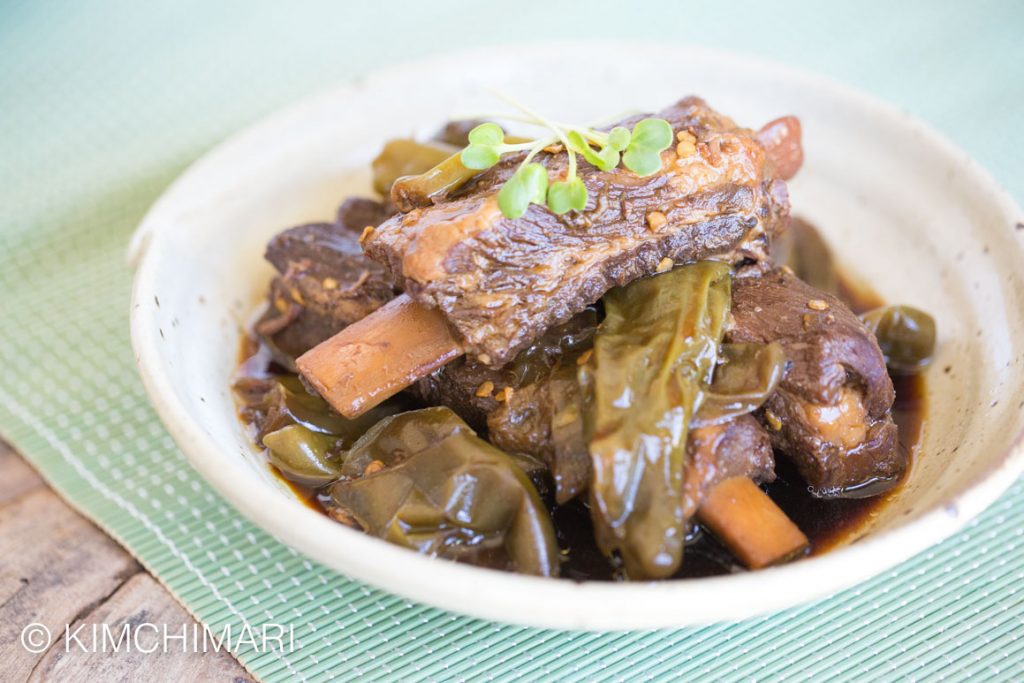 If you're curious and want to give my family's style of making Dwaeji Galbi Jjim a try, then this Korean pork recipe is for you!
This dish is the definition of making sacrifices— your lips are going to burn a little bit 🥵, but you'll be blessed with such rich, scrumptious pork ribs that you just can't stop eating. I know this because this was exactly how I felt as a kid eating it. 🥲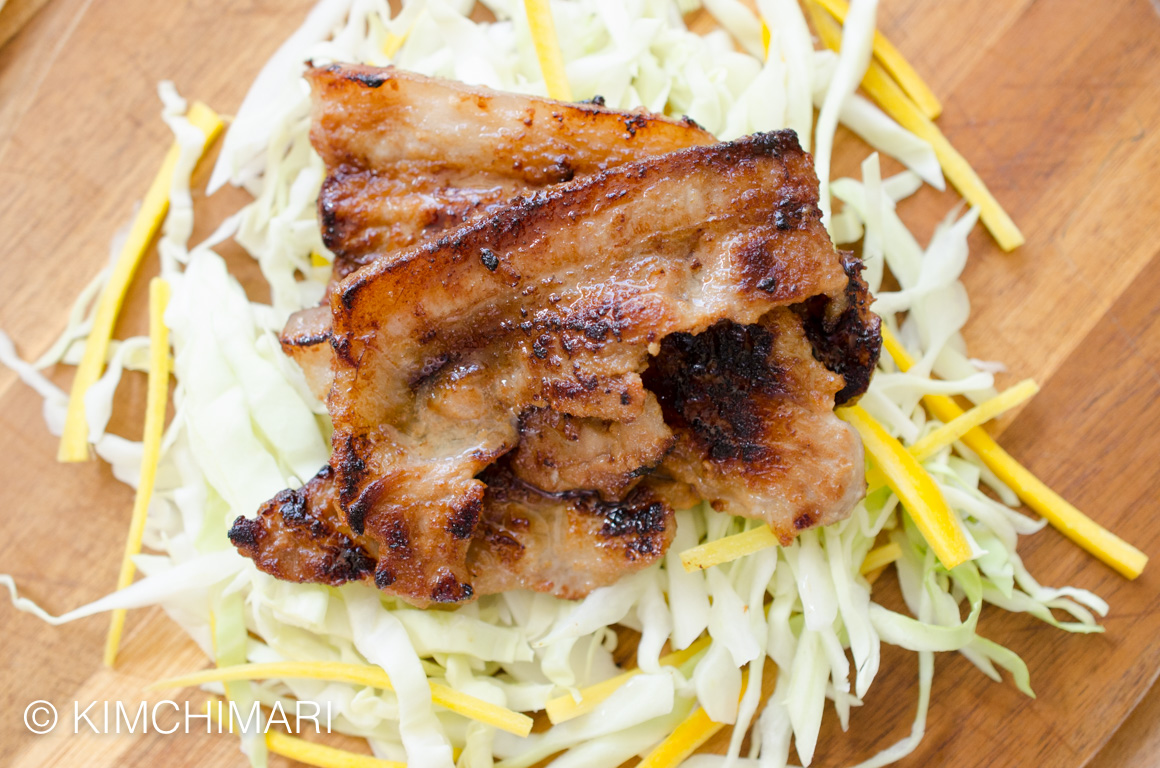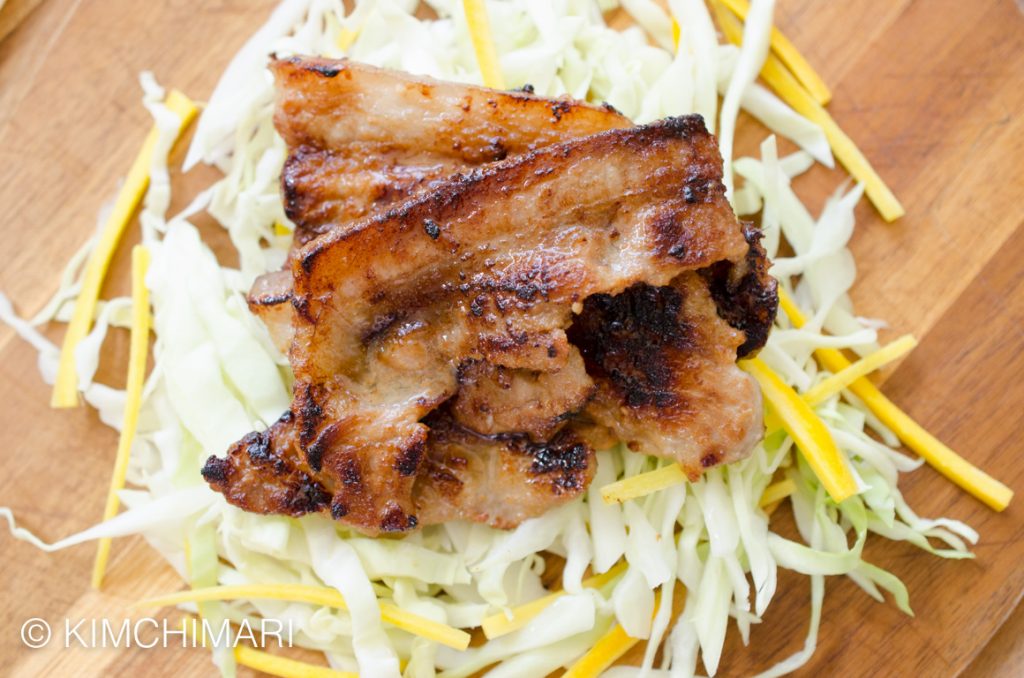 Pork belly slices are marinated in my lovely miso sauce and then they are pan-fried to perfection. You'd be surprised how simple the process actually is!
Although this isn't a Traditional Korean pork recipe, the seasoning and sauces do use Korean ingredients, so I guess you can call this a Korean-Japanese fusion pork recipe? 🤭
---
Whenever I ask people about their favorite Korean pork dishes, they always say something about grilled Korean pork belly, pork bulgogi, etc.
As you can see from the recipes mentioned above, pork belly IS a very popular choice of cut to eat, and I love eating them as much as the next person— but there are so many other Korean dishes that use different cooking methods and different pork cuts that are just as delicious and deserve just as much praise as the popular recipes.
I hope that the list above has broadened your horizons on the wonders of pork, and made your mouth water just a little bit. Hehe.
Take care!
JinJoo ❤️