12 Korean appetizer recipes and cocktails to impress your guests with! Some of these recipes are Korean fusion since traditional Korean meal doesn't have appetizers, but everyone will love them at your next party!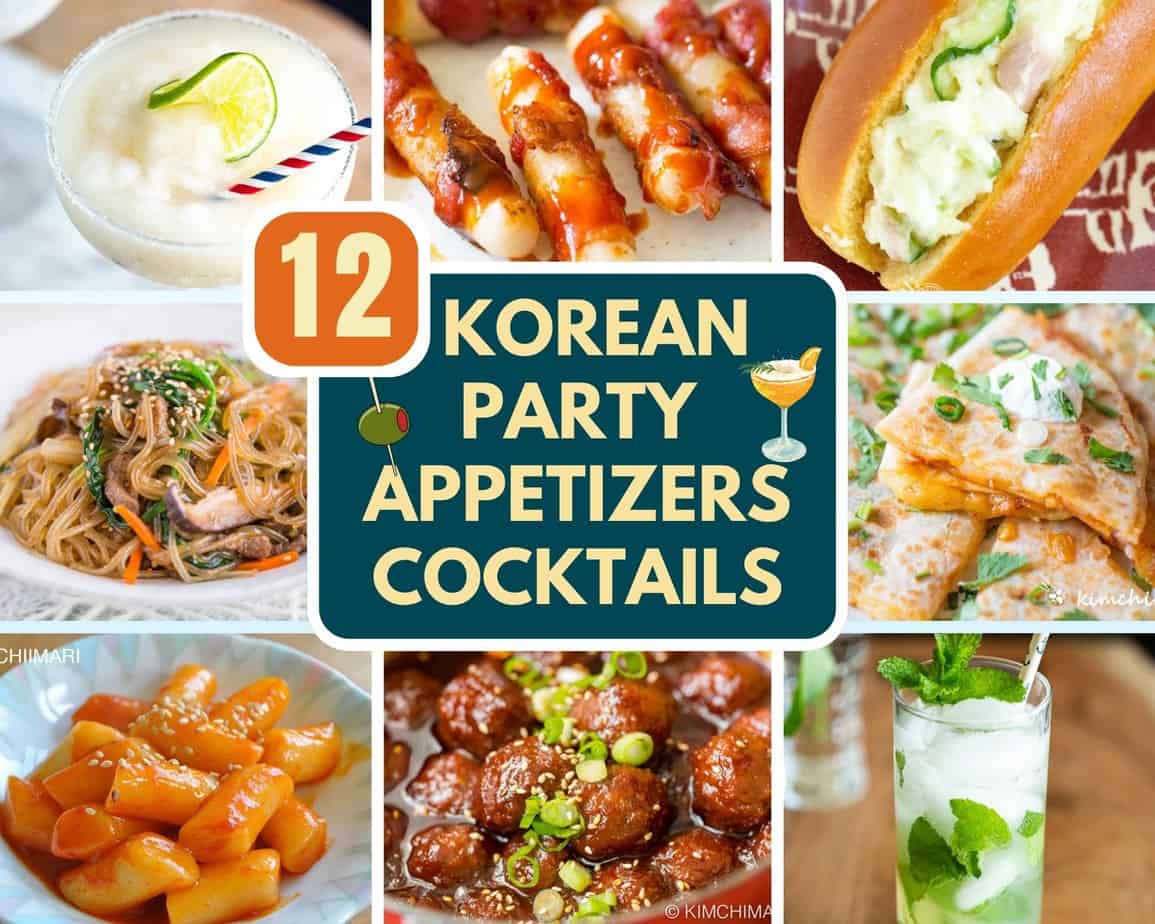 About Korean Appetizers
What appetizer can I bring to a party that says it's Korean? That is always a question I ask myself whenever I get asked to bring an Appetizer to a party. And now it's holiday season, it's a question that will come up to even more often.
Honestly, Appetizers are not a regular part of a Korean meal. Korean word for appetizer does exist and it is 전채요리 Jeonchae Yori but only recently. Traditionally, Koreans either go straight into a meal without appetizers or Koreans will sometimes skip dinner altogether to just enjoy alcoholic drinks like soju and makgeolli with some Anju 안주, which is kind of like bar foods and then perhaps end with a simple bowl of rice and soup or a hot, spicy and fancy ramen like with seafood.
Also, you probably know that a traditional Korean meal is not divided into "courses" like appetizers, salads, mains or desserts, but rather they are served together all at once.
Ever since living in the US, I've started making some Korean dishes that are good as finger food to serve as appetizers that goes well with drinks. And when I noticed how much my friends love eating these "appetizers" I thought I could share some of these recipes with you all in this post.
About Korean Cocktails
Simlar to appetizers, cocktails were never a big part of traditional Korean food culture. Koreans certainly love their alcoholic drinks like soju, cheongju, andong soju, makgeolli, etc. – which were mostly home-brewed or home-distilled in the past. But mixing different alcoholic drinks into one glass was not something I grew up with.
But having now lived in the States for many years and having been served fun cocktail drinks by my good friends, I have learned to appreciate the thought and care that goes into mixing a drink and so I have slowly started to experiment with making Korean cocktails using Korean distilled liquor or brewed drinks like makgeolli and so far, I have two Korean cocktails but hope to make more as I go!
---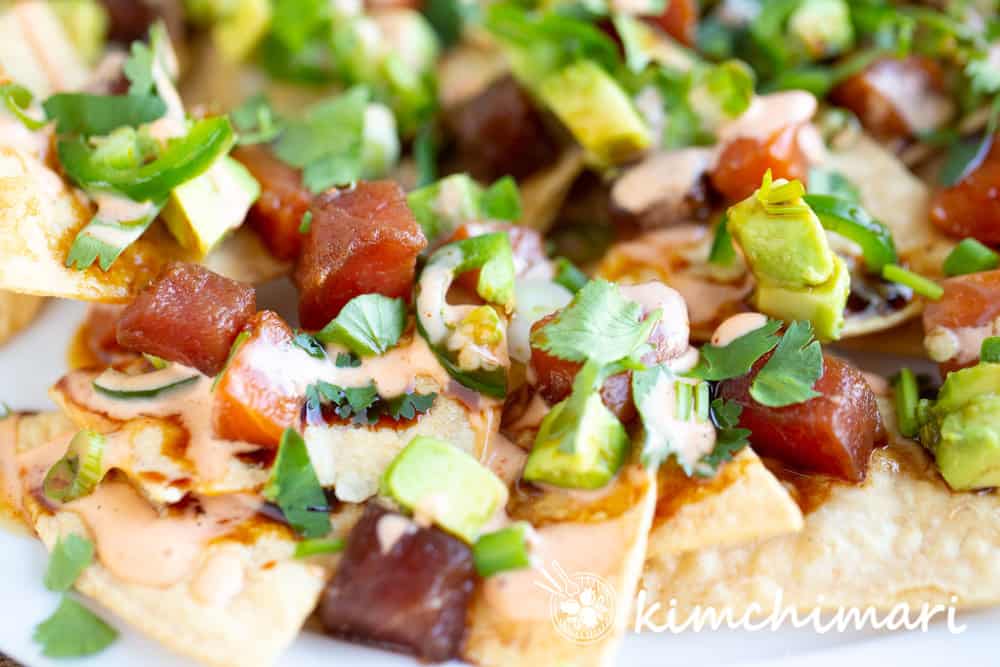 This is a great introductory Korean appetizer with a Japanese and Mexican fusion twist for friends who may not be fully into Korean foods yet. If they like Poke then they will LOVE this one.
And even if you don't like raw fish, this is a great entry point to loving it.
All you'll need is a sashimi grade-level salmon, ahi tuna, nachos, ingredients for the sauce, some cilantro and green chili peppers. You can keep the ingredients separate until the dish needs serving so it's great to prepare ahead and put it together at serving time.
The recipe also contains a section for making poke bowls, in case you have leftovers from making poke nachos.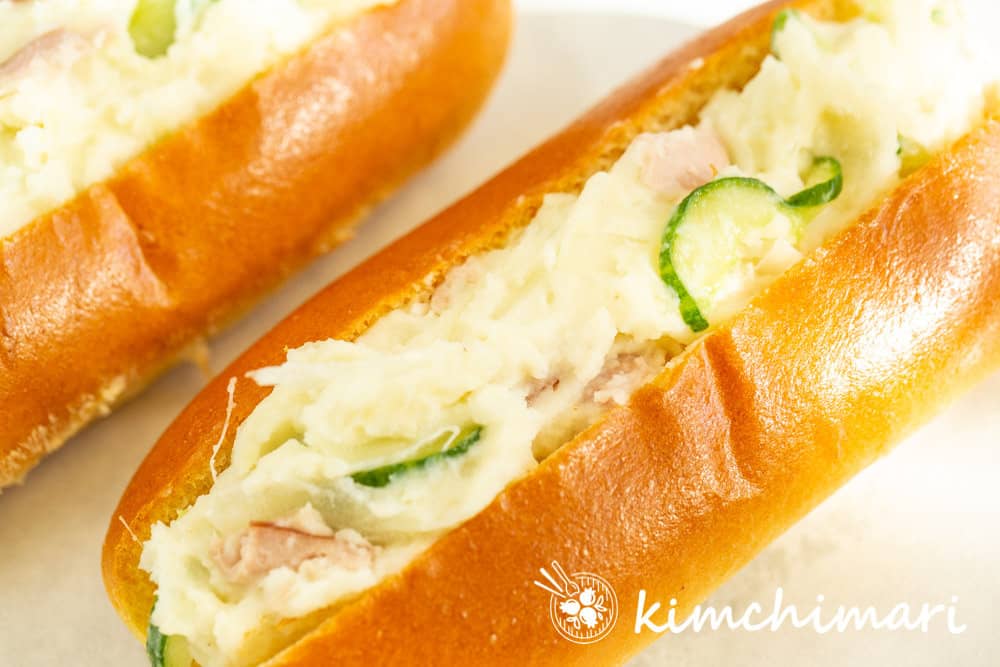 I never thought I could turn one of my favorite childhood snacks into an appetizer, but here we are! As you can imagine, this one is quite filling so it's great if it's going to be one of those parties where you go from appetizers to just dessert (my favorite kind! HAHA).
Salada Ppang 사라다빵 (Korean Potato Salad Sandwich) is a popular sandwich sold in most bakeries in Korea. When I came to the US, I missed it so much that I had to make a recipe for it.
You can use different kinds of bread to hold the salad with, but if you want to make these sandwiches more bite-sized, use sweet mini rolls, such as Hawaiian sweet rolls. You can also make your home made rolls by following my milk bread rolls recipe.
Your guests would relish the taste of creamy salad mixed with hints of crunchy cucumbers and oniony accents.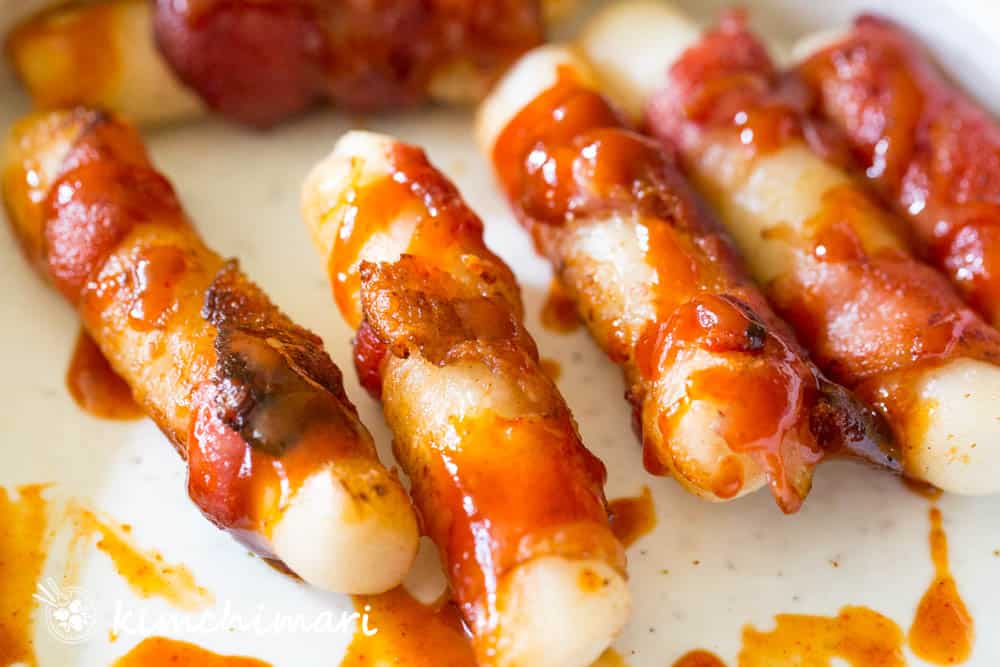 I don't know if you ever had just Bacon and Rice, but that combo alone is a delicious combination. Having bacon and rice was one of my favorite things to eat when I was younger. Bacon tteok does just that, except the rice is just in a different form.
This is an easy Korean appetizer recipe to satisfy your guests' cravings for salty meats and grilled food all at once!
The crunchiness and smoky fat flavors of the bacon work wonders against the sticky, chewy tteok and the drizzle of the sweet gochujang sauce is simple perfection.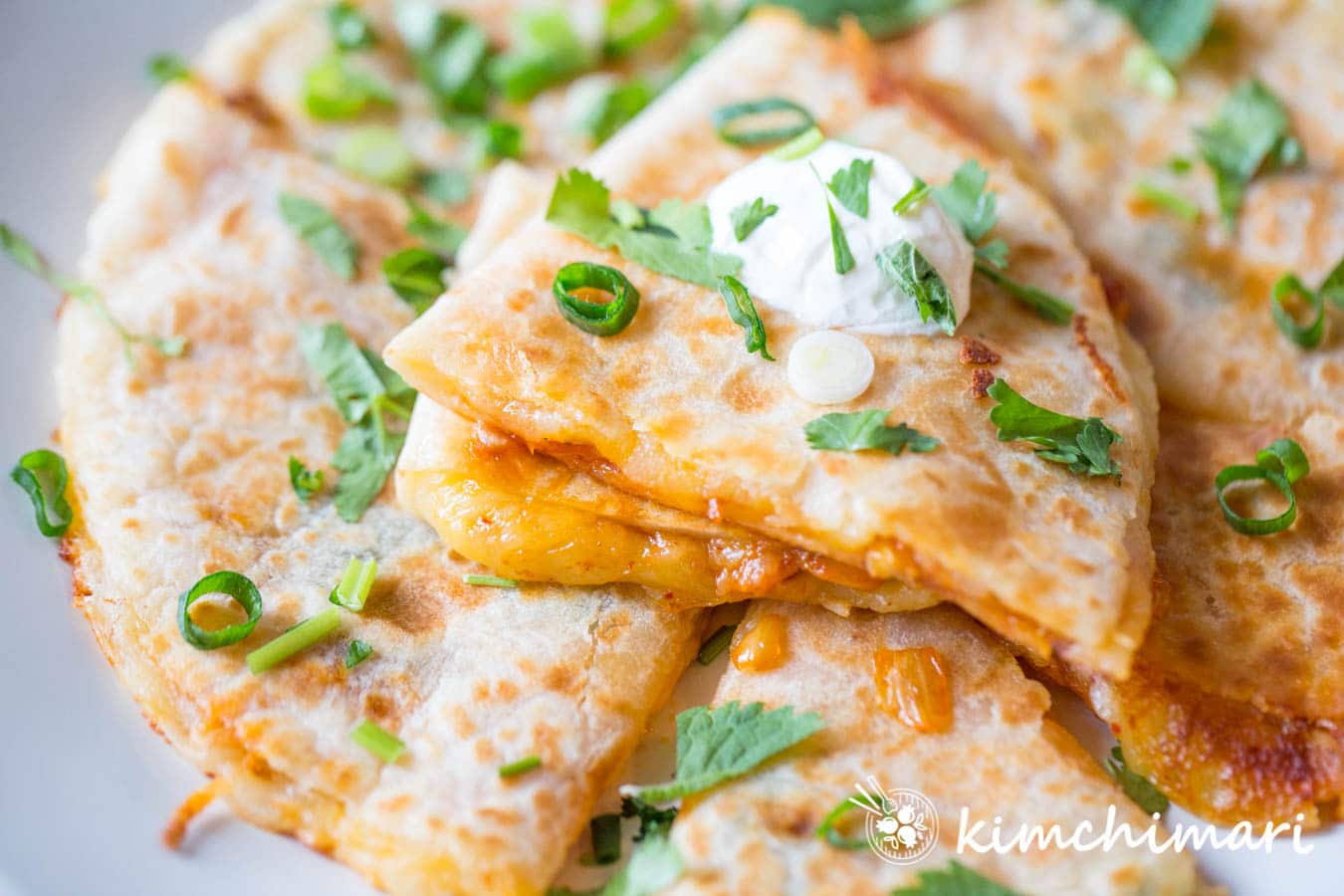 By now (2023) you have probably seen chefs put kimchi and cheese together and yes, they go wonderfully well together. And this Kimchi quesadillas Korean appetizer is absolutely dee-li-cious. I had this dish in a snack shop down in Santa Cruz, and I just knew I had to make a recipe of it, and make it even better with playing around with the kimchi to cheese ratio.
So, here we are!
Kimchi quesadillas are an amazing combination of spicy-savory-sour, slice them small if you want them to be finger food, and remember to bring extra cilantro and sour cream to make people even more happy.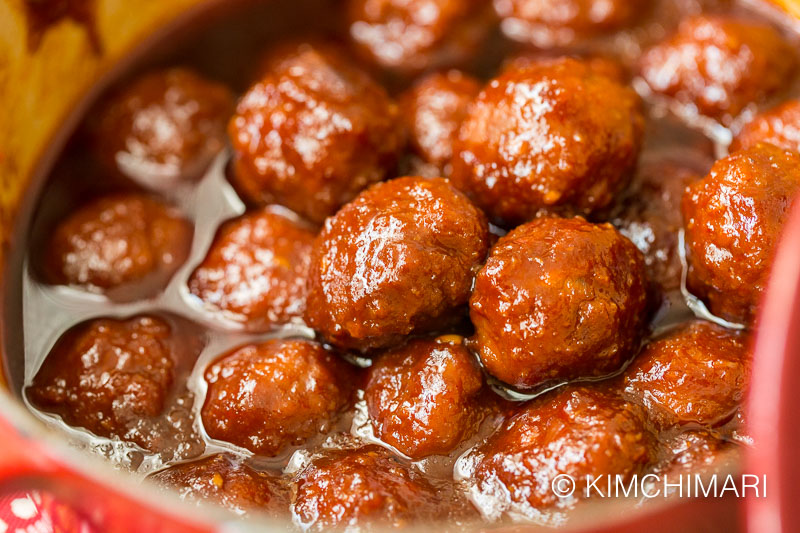 Did you know my Gochujang meatballs went viral on FB? It's one of the first Korean appetizers that I created! I made it for a neighborhood progressive party and have been requested to make it many times after. There are two versions of this recipe, the regular version, and one for those with an instant pot at home.
In case you'd like to replicate this recipe to a T, the meatballs used in the recipe are frozen meatballs from Trader Joe's but you can use any pre-frozen meatballs or make your own to make it even more fabulous.
If you want to make it extra special, and make your own meatballs from scratch, using my recipe for Korean Cocktail Meatballs!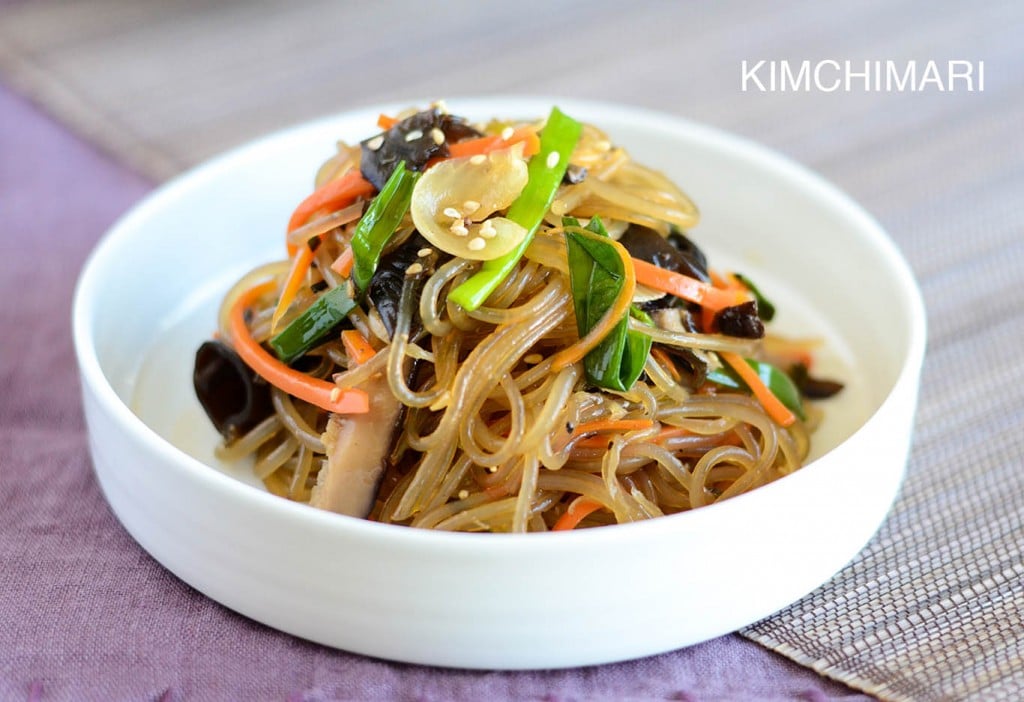 Easy vegan Japchae that skips all the steps of cooking the vegetables separately and still tastes authentic is hard to come by and that's why I created this recipe. The all-in-one-pan method may be a bit untraditional, but I think it totally tastes just as good as a full traditional recipe.
This is a dish that can be served as appetizers, but continues to be included well into the meal.
If you want a fully traditional recipe, you can try this Japchae with beef and spinach version.
Unlike the sweet, syrupy pancakes everyone loves having for breakfast, these Korean Chive and Zucchini Pancakes are thinner, crispy and savory! Both of these pancakes contain different ingredients, but the method of making them is essentially the same.
Although these pancakes do taste best fresh off the pan, they are also delicious at room temperature, so you can totally make these ahead and serve later.
Be sure to pre-cut the pancakes into bite size pieces, and serve them with some dipping sauces, such as soy vinegar sauce or sweet gochujang sauce, or the full yangnyeomjang with green onions!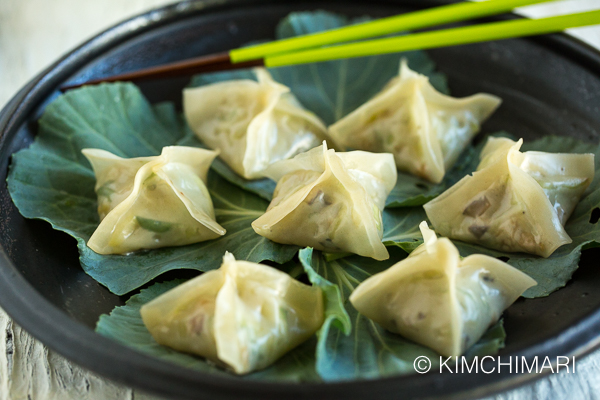 Everyone loves dumpling and this one is extra special because of its shape and filling. Pyeonsu, unlike Mandu, are made into squares and is filled with yummy vegetables. This dumpling is best made in the summer because they're so light and easy on the palate.
Now don't let the appearance of the dumplings scare you, either, they're quite easy to make with square dumpling wraps. Also, to make it extra yummy, you can deep fry or pan-fry these dumplings if you'd like!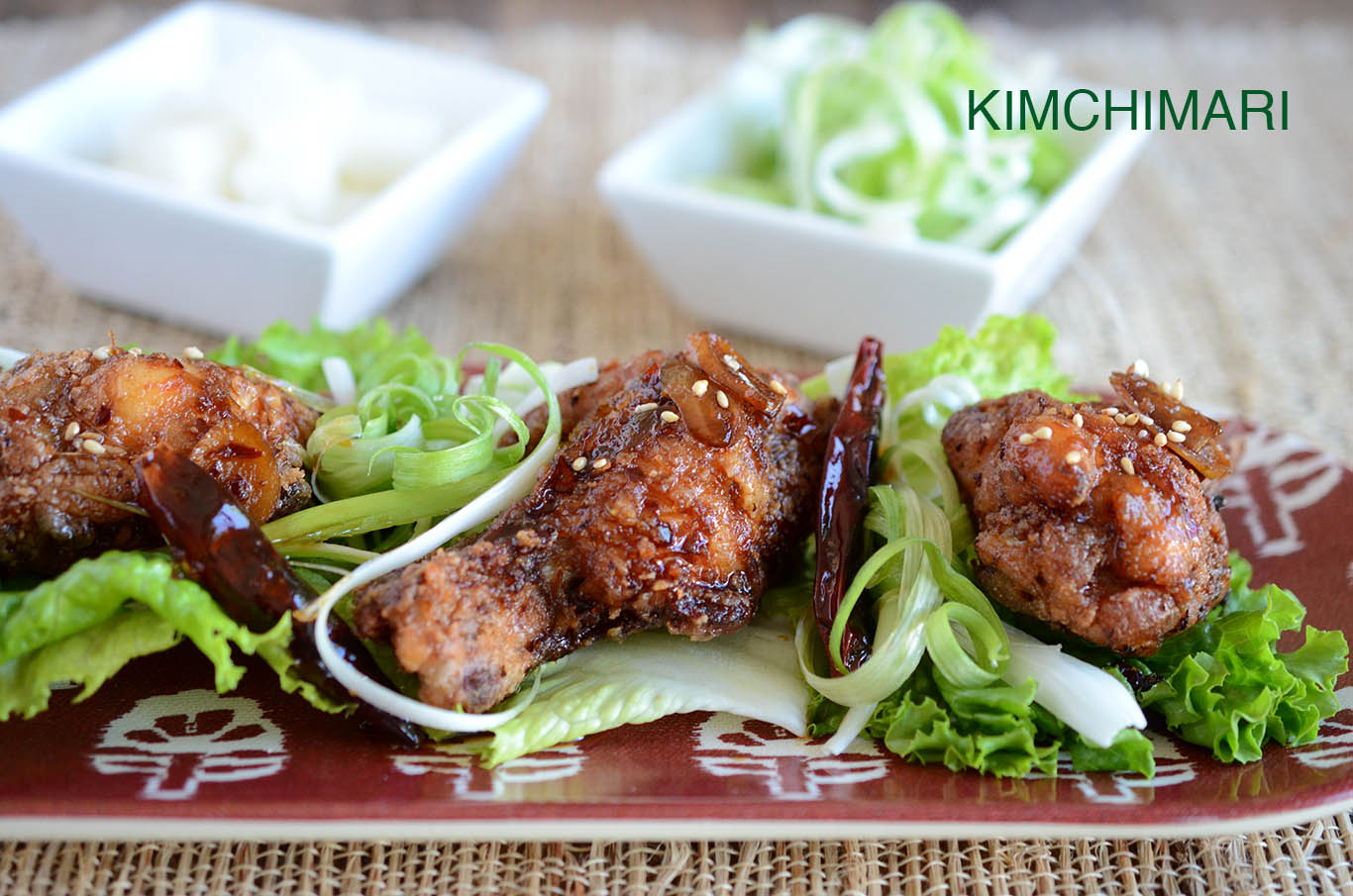 As there are many varying ways to make Korean fried chicken, this specific recipe is for Dakgangjeong, the most traditional way of doing so.
The glaze helps enhance the flavors and make everything pop. But if you prefer the simple flavor of fried chicken, you can certainly enjoy it without the glaze.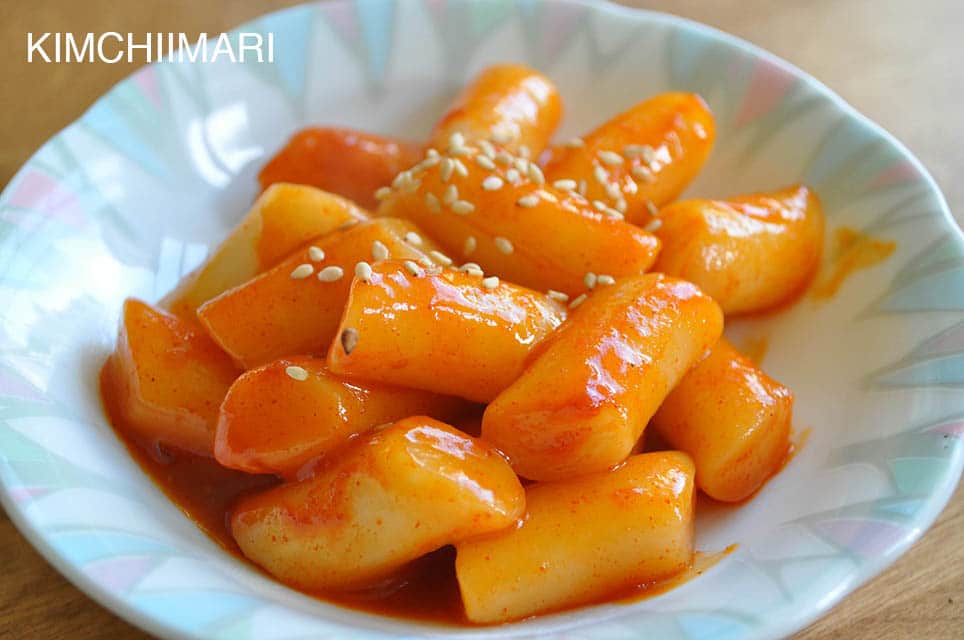 You cannot underestimate the popularity of spicy rice cakes, the chewiness and the tingling heat make them very appetizing. They're very versatile, and there are a multitude of ways to make them.
The recipe linked above is an easy, vegan version. Other than that, I also have spicy rice cake with fish cakes, and tteokbokki with chili oil.
Korean Cocktail Recipes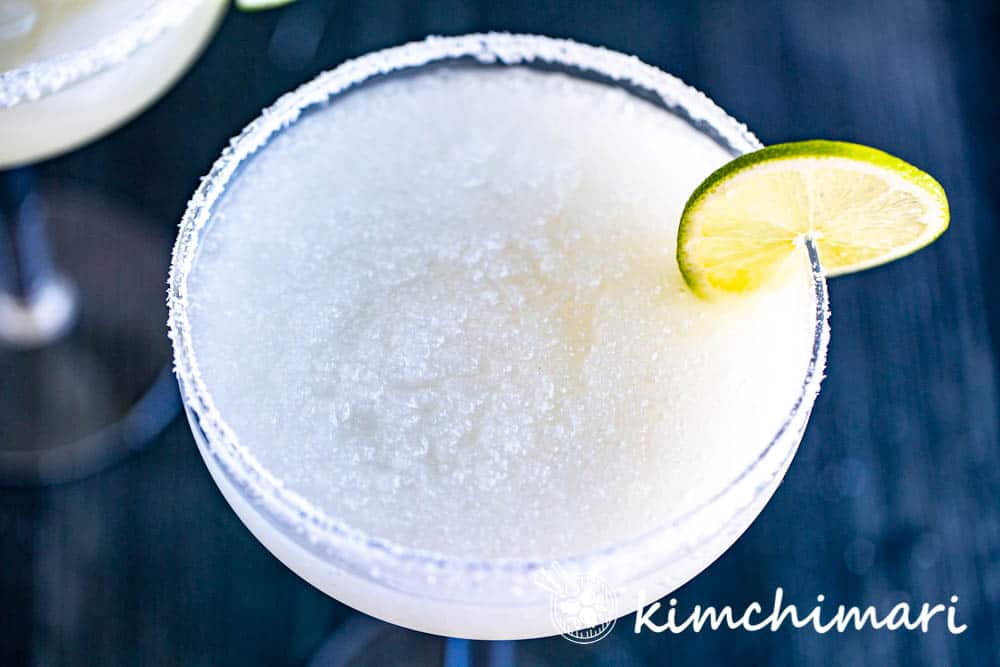 Makgeolli Margarita was something I had when I visited a famous Korean Taco restaurant called Vatos in Itaewon, Seoul Korea. I loved it so much that I had to make my own and here it is!!
Try impressing your guests this year with this easy-to-make Korean cocktail with some Makgeolli and the traditional margarita ingredients like Tequila. You will love it!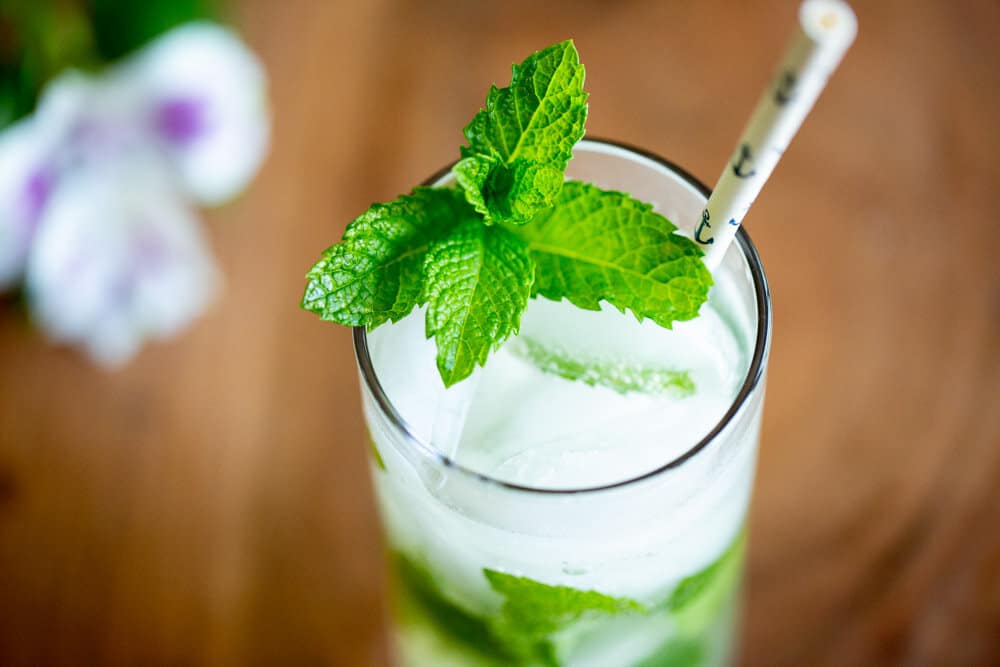 I always loved mojito but with soju and maesil (green plum syrup), I love it even more! It's refreshing, it's bright and the hint of sweetness really is a great Korean cocktail to a party!
---
Well, I hope you found some fun Korean appetizers and cocktails to make for the holidays!
Take care,
JinJoo 💕