Top 10 Korean recipes that are most popular on Kimchimari. From Korean BBQ and fried chicken to Korean glass noodles and spicy soft tofu stew, these are the recipes most enjoyed by Korean food lovers. Try them all!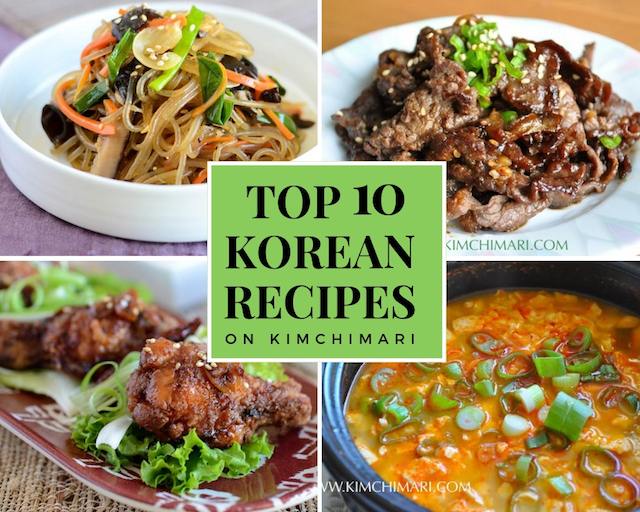 Top 10 Korean recipes that you don't want to miss… because I have been blogging for almost 8 years now with over 180 recipes and I wanted to celebrate my blogging anniversary (coming up fast on Dec. 10th) with you all. So you're invited to celebrate with me as we take a look at the top 10 most popular Korean recipes on Kimchimari!
These are recipes that my blog readers love and cook often. It's obvious why: they are easy, authentic, and big in flavors. Plus, they are personal to me and help tell my story from my childhood in Korea to my family life in the US. Thank you for sharing the love of Korean food with me!
Top 10 Korean Recipes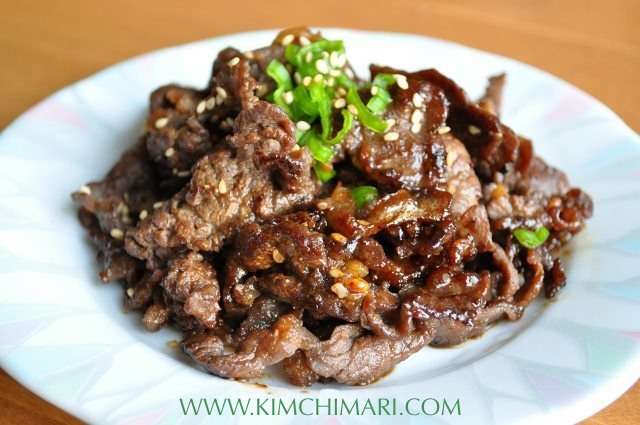 Korean BBQ Beef or Bulgogi is definitely my top #1 post, day in and day out. And would you believe this is my also my very FIRST post I wrote — back on 2010?!!! I still remember the day I was publishing this post and thinking…
'Oh dear… who is ever going to read my blog?
Probably no one…but that's OK, I know my daughter will use it, that's good enough for me.😍'
Grilling Bulgogi in our backyard with my whole family was probably one of the happiest moments of my childhood. My father was a great cook when he was not handling foreign affairs as a Korean diplomat. Sadly he is not with us anymore but I think about him and feel his love for food whenever I cook his favorite dishes.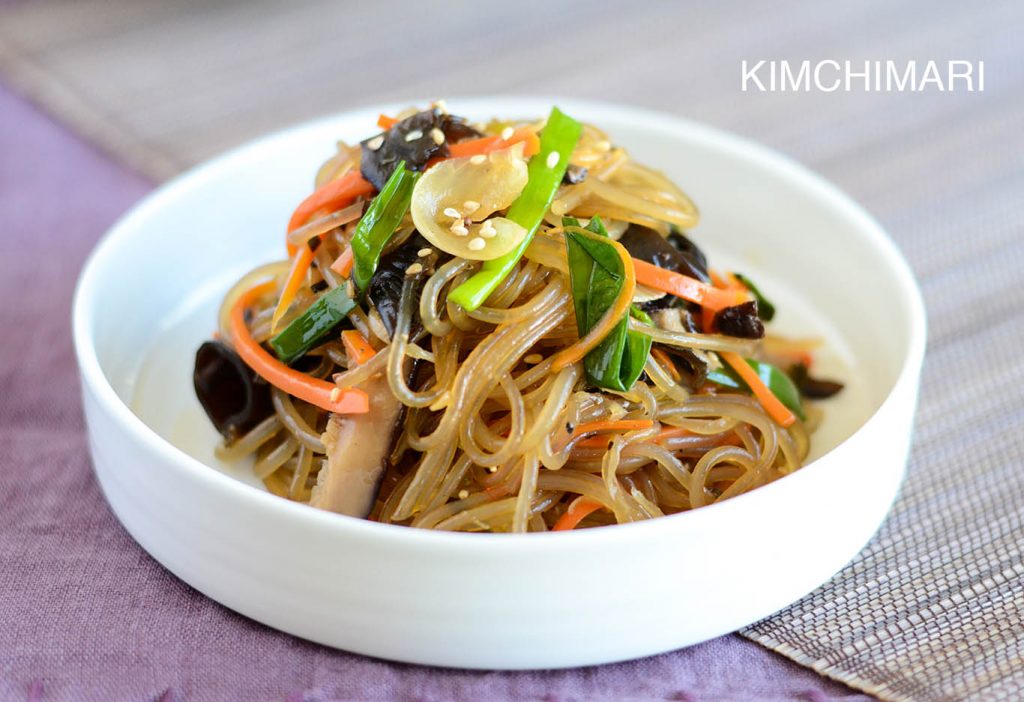 Japchae
made easy. The trick is to soak the noodles in advance, and you can have this traditional Korean dish ready in half the usual cooking time. The authentic flavors are not compromised at all. I'm really proud of this recipe! But if you want to make it the most traditional way, here's a more classic
Japchae recipe.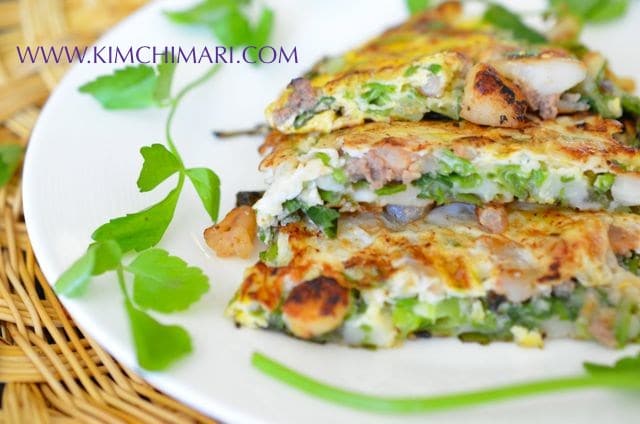 What makes this Haemul Pajeon (Korean seafood pancake) special is the way it is cooked. Unlike the usual pajeon, which is made by mixing everything together in the batter, this recipe calls for the ingredients to be cooked in layers, resulting in just the right amount of batter and generous fillings of seafood and green onions.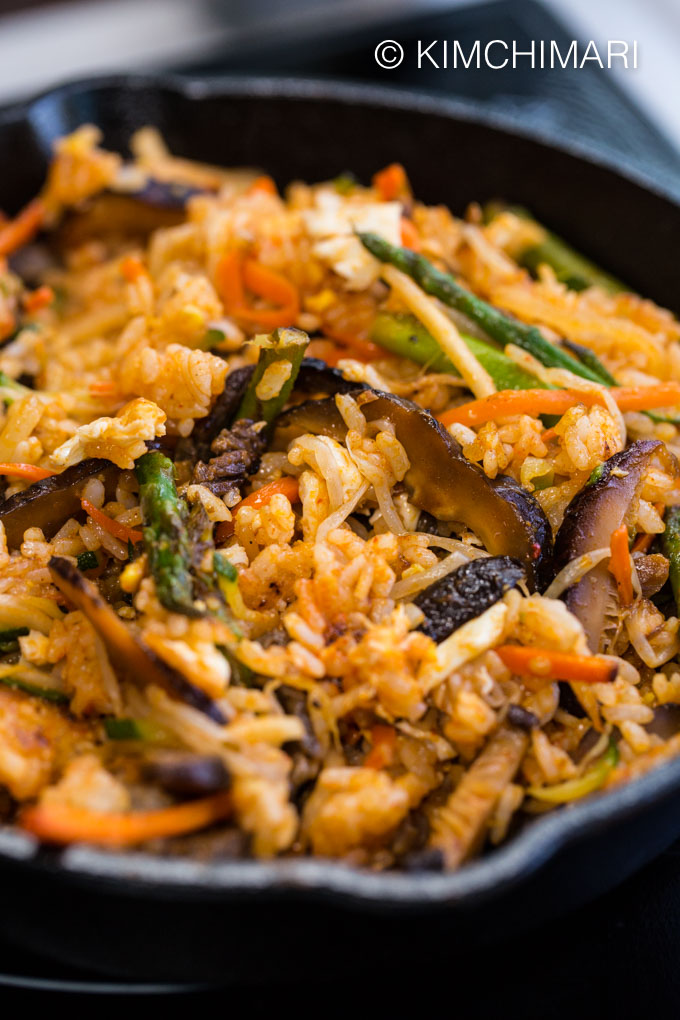 Bibimbap probably belongs in every Korean recipes list. And my list is no exception.
"Bibim" means to mix and "bap" means rice, so this is essentially mixed rice, but as simple as it sounds, the flavors are a beautiful combination of various vegetables and seasoned meat or seafood on top of rice. No wonder it has become one of the most popular Korean dishes outside of Korea!
This recipe is for making it in the stone pot which produces crispy rice on the bottom. If you want one using more traditional Korean namuls, here's a more classic Bibimbap recipe.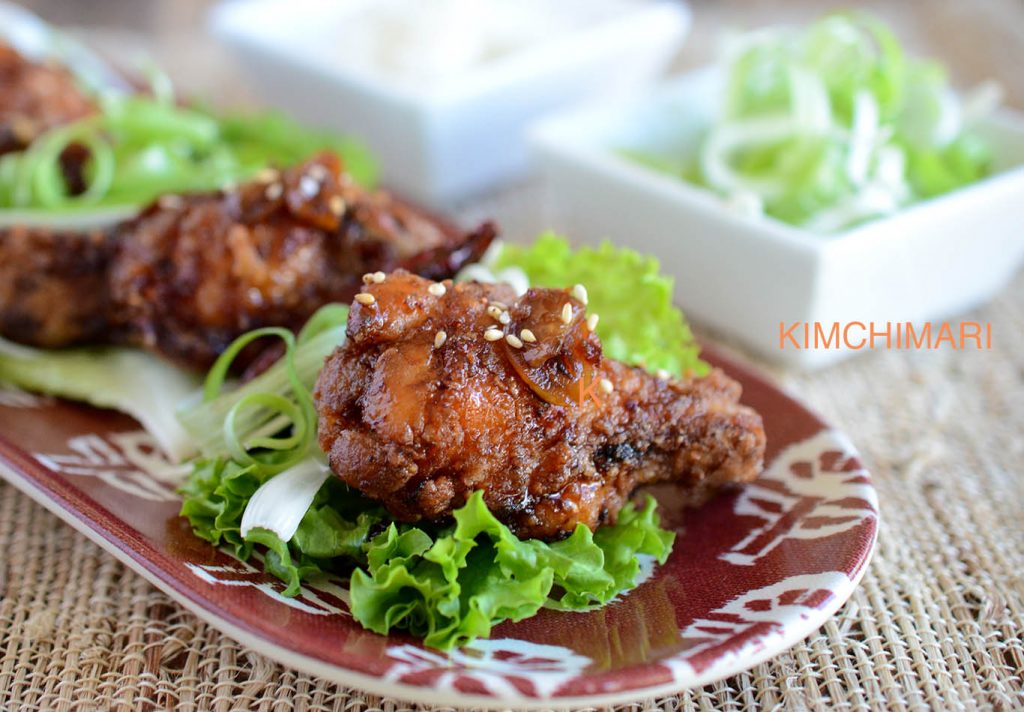 There's something about Korean fried chicken that makes it the other famous KFC! Jokes aside, what you need to know about this recipe is the chicken is fried twice and the coating/batter is really thin so the chicken is very crispy. Yes, it's so finger-licking good that my daughter wanted to marry it when she was younger! 😝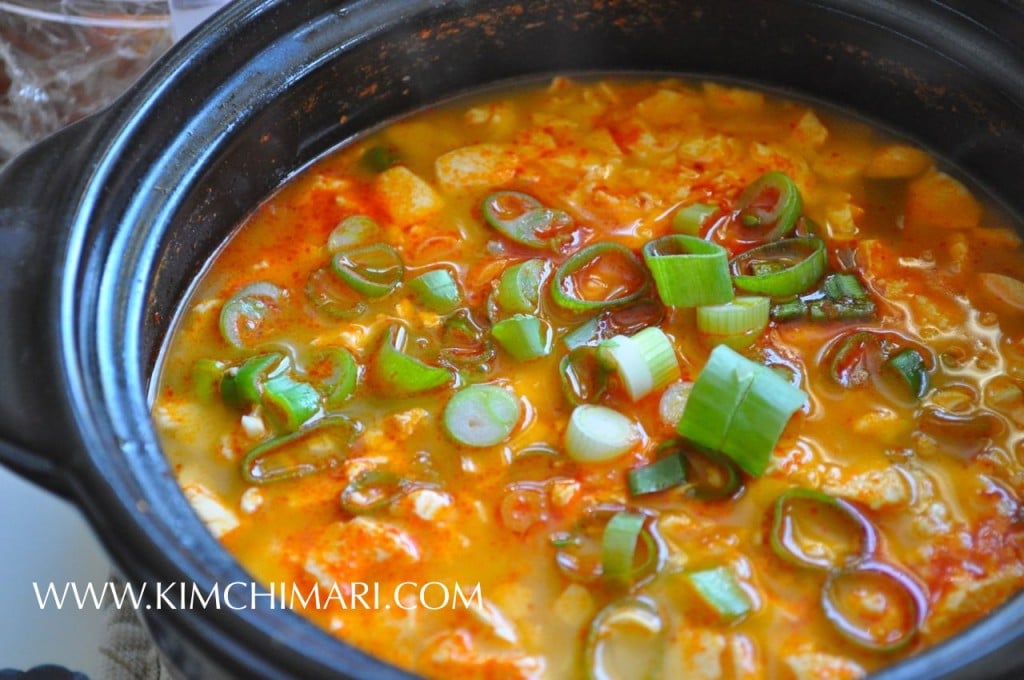 Korean Spicy Soft Tofu Stew (Sundubu Jjigae) was the most requested dish when I ran a survey to ask my readers what I should cook next. When cooked correctly, the understated tofu can be a marvelous ingredient that everyone can love. This hearty, flavorful stew is a delicious proof of that!
And you can make my seasoning sauce in a large batch, store in the fridge and use it anytime later. A great time saver! I also have a recipe for Kimchi Soft Tofu Stew.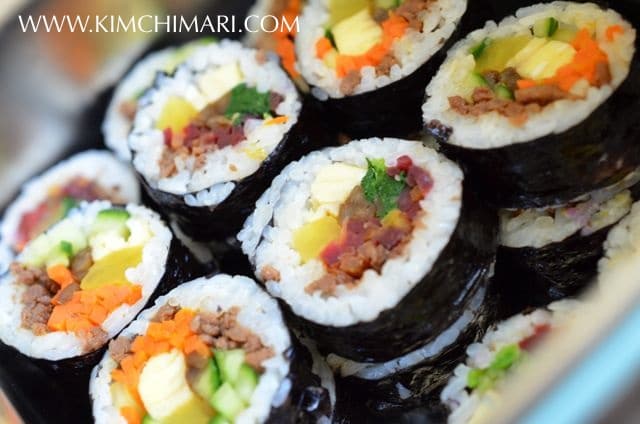 Kimbap always reminds me of school picnic in Korea, which was probably my favorite day of all my school days except for the running competition part. HAHA.. You can read more about that story in my Kimbap post. The ingredients that go into kimbap vary, and this recipe is my family's version, which has ground beef, spinach, carrot, egg, and pickled daikon radish.
I also have a very very simple, single ingredient stuffing ones called mini Mayak Kimbap for busy times.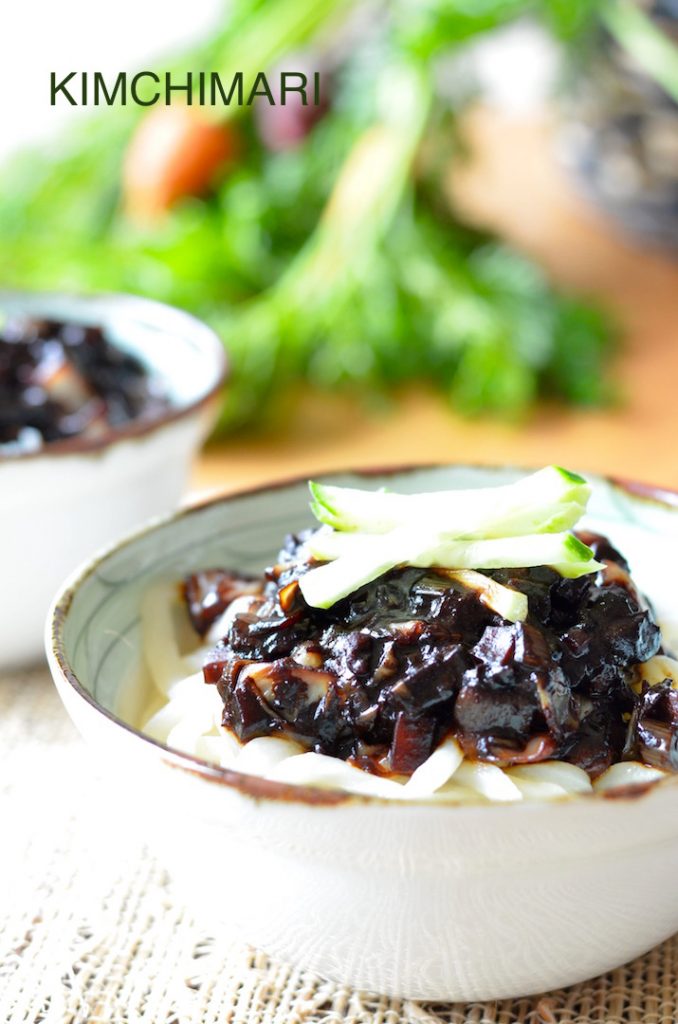 This was actually a bit of a surprise for me that it was in my top 10 Korean recipes list as it is a actually a Chinese dish, introduced to Korea in 1905 by a Chinese chef in Incheon. But Jjajangmyeon has fully become a part of the Korean culture over time. If you ever watch Korean drama, you will probably see this ordered for delivery at offices or homes.
I've been making Jjajangmyeon since I got married because my husband loves it, and my daughter has said that my recipe tastes better than most restaurant versions.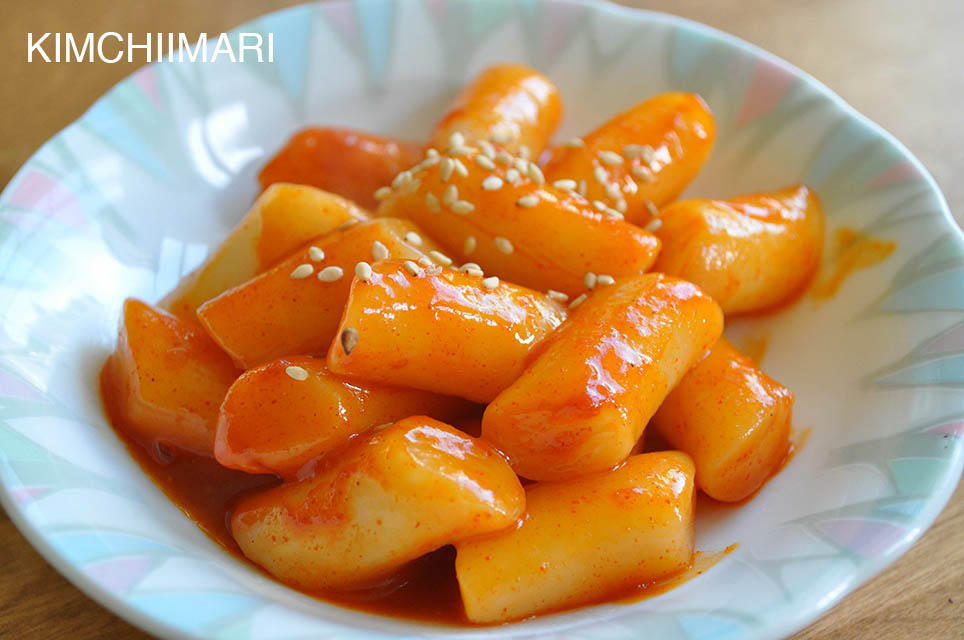 This tteokbokki is the simplest Korean spicy rice cake recipe ever and calls for only five ingredients. So easy that I used to make this as a late-night snack when I was in high school which added quite a bit to my waistline.. 😭 Requiring only 15 minutes of your time, anyone can make this, which is why it's such a popular recipe!
But if you want a more elaborate one with vegetables and fish cake added, try my other Tteokbokki recipe. I also have a chili oil recipe called Gireum Tteokbokki which is one of my personal favorite.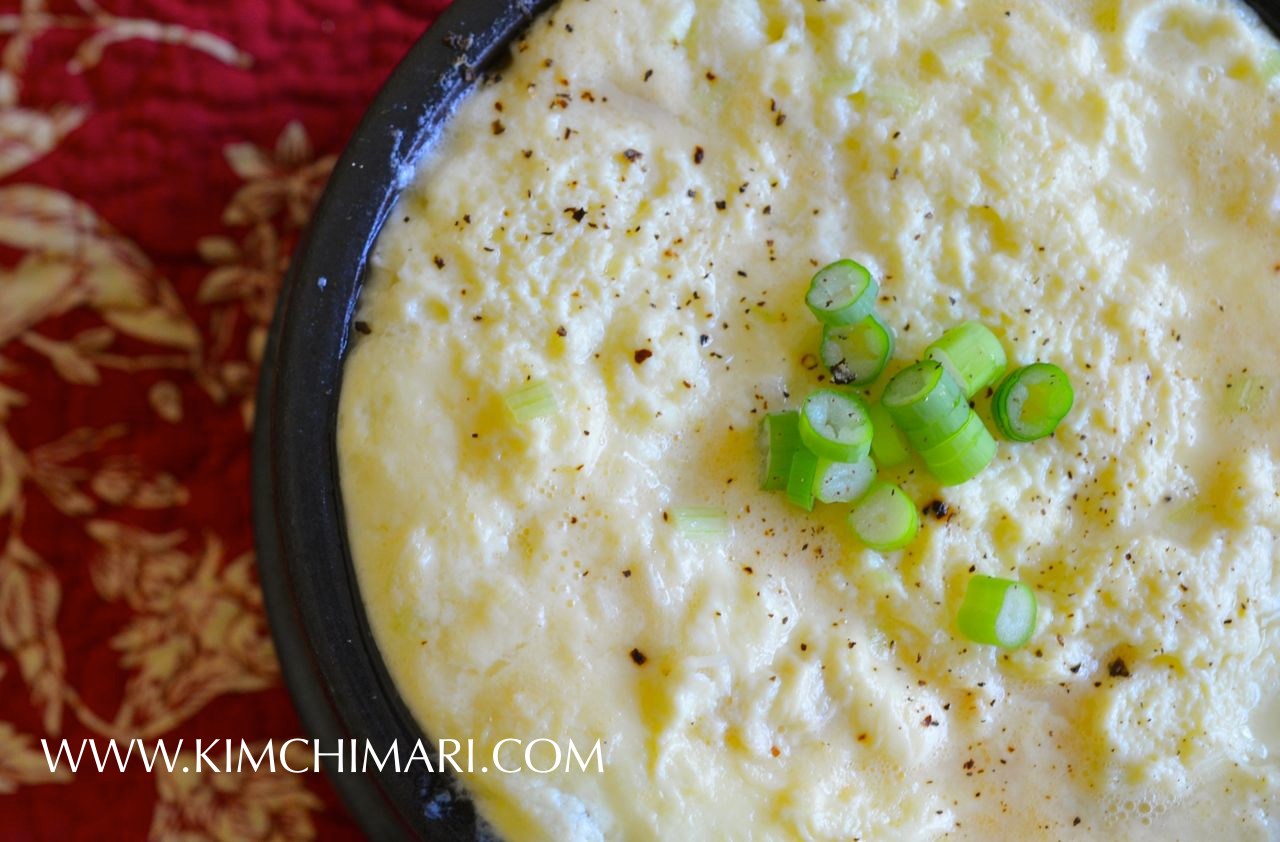 Last but not least, among the Top 10 Korean recipes is Gyeran Jjim — the ultimate Korean comfort food which is actually really easy to make with egg as the main ingredient and a handful of seasoning agents that you probably already have on hand.
This recipe is cooked in a hot pot and best served immediately. The burnt bottom is the best part!! I also have another version if you'd like – Gyeran Jjim with Shrimp that's steamed which is closer to the Japanese version Chawamushi.
There you have it. The top 10 Korean recipes on Kimchimari. Thank you so much for your support, and celebrating my blogging anniversary with me.
Don't forget to get the Korean BBQ Dinner e-cookbook I made for you. All you have to do is subscribe to my blog and get it for FREE. (Sign Up box is on the right column –>)
It has been a true honor and a pleasure cooking Korean food with you!
May you all have a wonderful end of 2018!
XOXO ❤️,
JinJoo