7 recipes using Doenjang – a traditional and unique Korean seasoning ingredient made with fermented soybeans. These recipes include classic soups and stews, plus an Instant Pot option.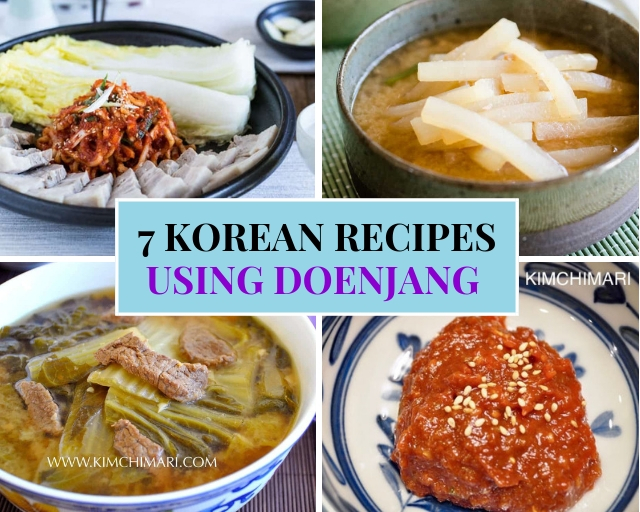 If you love Doenjang then I think it would be safe to say that you REALLY love Korean food. Pronounced DWEN-jaahng, it is a paste made from fermented soybeans and salt, which is the unspicy brother to Gochujang. 😂 Or should I say Gochujang is a spicy sister to this umami-packed soybean paste?? HAHAHA…
Similar to Miso but funkier and somewhat pungent, it is often used to season sauces, soups, and stews. Along with Korean red chili pepper paste gochujang, Deonjang is one of the most essential ingredients in authentic Korean cooking.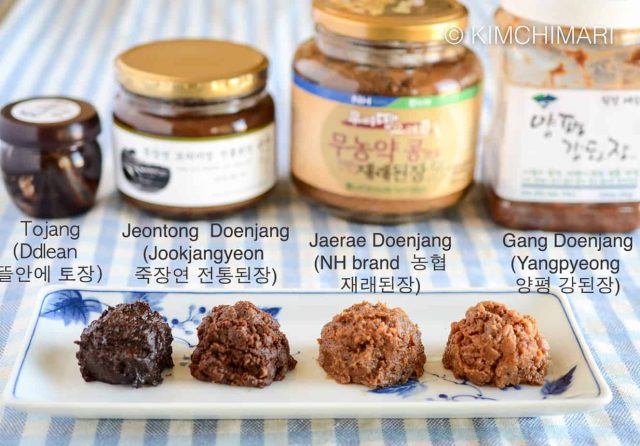 Doenjang Jjigae is probably the first dish that comes to mind for most people if they are asked about recipes using Doenjang. A traditional stew that really highlights the umami flavor of Doenjang, you must try it if you haven't yet!! You can find my recipe for that on the list below, and a few other classic Korean dishes using doenjang. It should be easy to find doenjang at Korean supermarkets, and you can start trying these recipes right away!
If you're interested to learn more about doenjang, I have a comprehensive Doenjang Guide post to help you get to know it better. It includes a buying guide and answers questions about the different types available.
 Heres' my list of 7 Recipes Using Doenjang!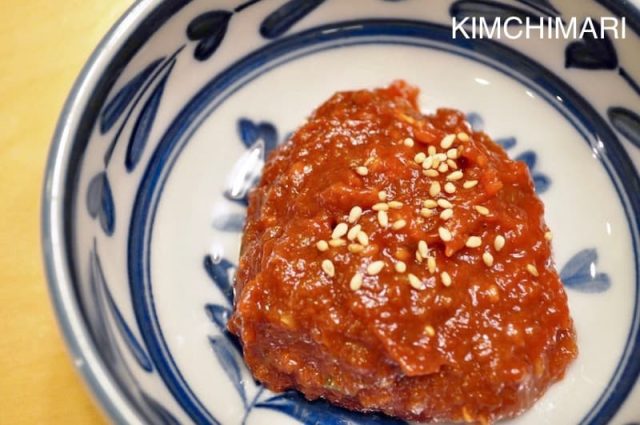 Korean lettuce wrap (ssam) is incomplete without ssamjang. Made with doenjang, gochujang, garlic, green onion, sesame seeds, and sesame oil, ssamjang adds the final flavor punch to the wrap. It is the essential condiment that brings the rice, meat, and lettuce together in the wrap.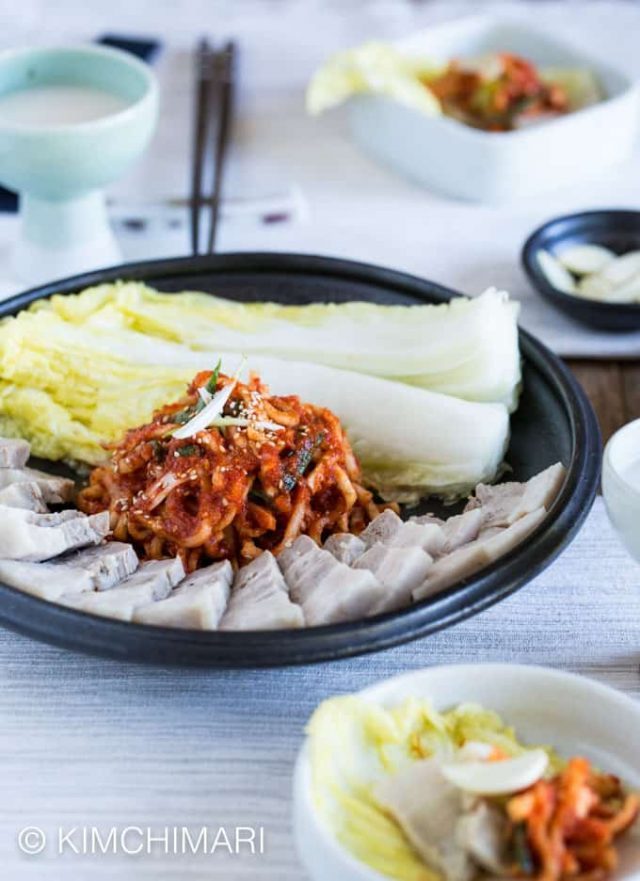 In the tradition of Korean lettuce wrap, Bossam wraps the unctuous boiled pork belly cooked in Doenjang, spicy kimchi radish salad, and crunchy pickled cabbage leaves in a packet of heavenly deliciousness. It's great for parties.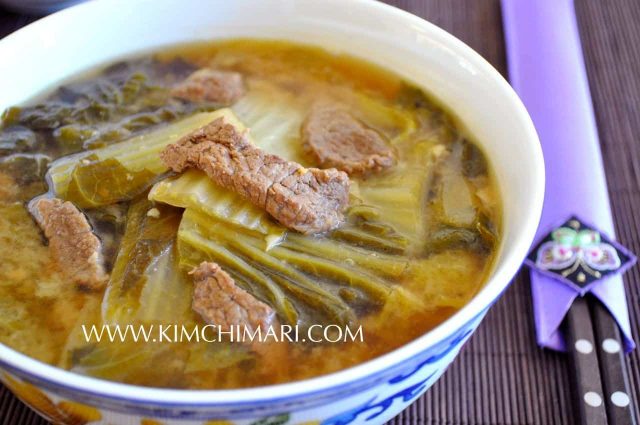 This simple soup has meat, vegetables, and a whole lot of flavor from Doenjang. It can be made in about half an hour. Best served with rice for a complete meal and a little kimchi on the side. It's the ultimate comfort food for Koreans. Healthy and satisfying for the whole family.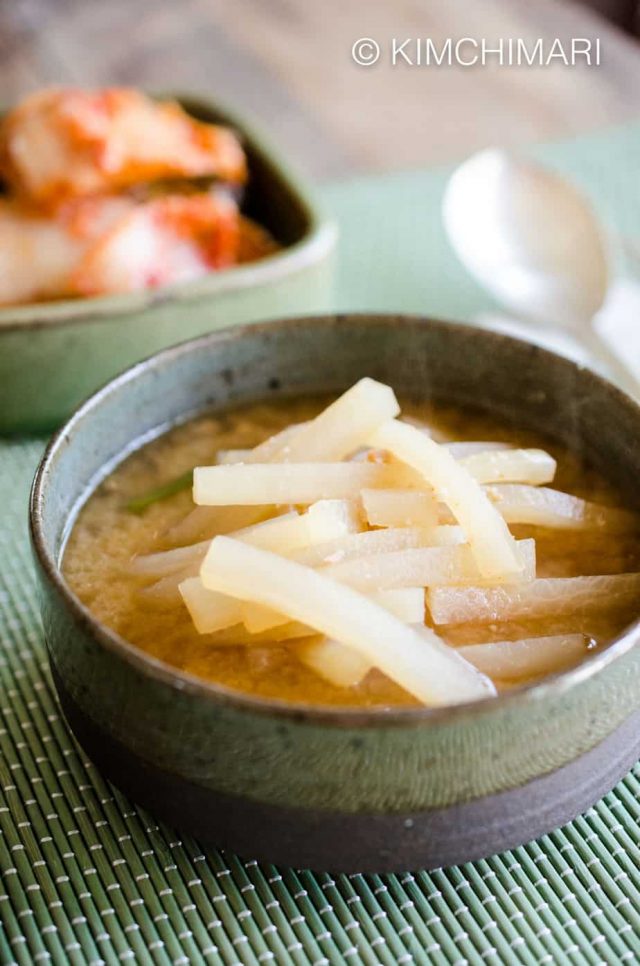 Light and soothing, this meatless soup (traditionally made with anchovy stock but you can use vegetable stock to make it vegan) is simply packed with the delectable umami flavor from our star ingredient. For meal planning, make a large pot and reheat as needed. It actually tastes better the next day!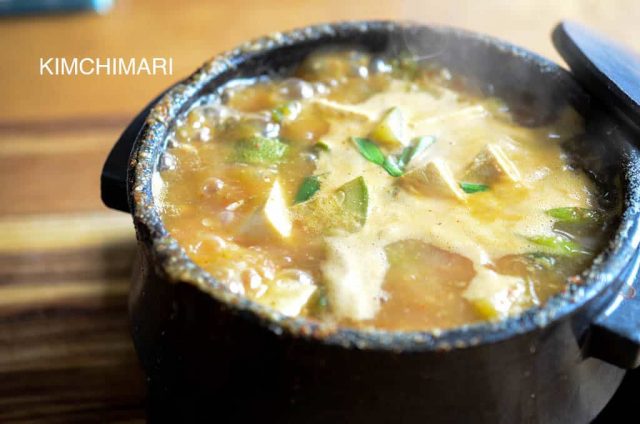 One of the great classic Korean dishes, this traditional Doenjang stew is uniquely flavored thanks to the key ingredient. It's really easy to cook and makes a great side dish for any meal. The Doenjang serves as a great foundation to any ingredients you throw into the stew – vegetables, seafood like shrimp, shellfish and even squids, mushrooms, beef and more. Koreans love to pair it with BBQ and jeon. Savor the taste and aroma!
Last on our list of recipes using Doenjang, Gamjatang is a wonderfully hearty and spicy Korean stew made with pork neck bones (or pork ribs) and potatoes. Doenjang goes into the seasoning sauce along with Korean red chili paste (gochujang), chili flakes (gochukaru), anchovy sauce, and soup soy sauce. Oh, the flavors!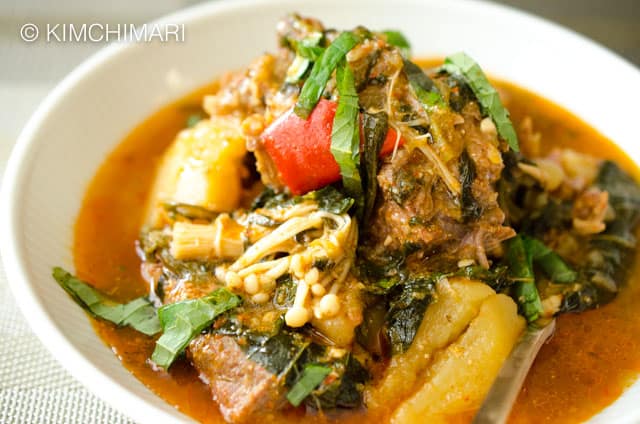 For speed and convenience, cook Gamjatang in the Instant Pot. Pork bones usually need a long time to cook, but the Instant Pot makes it simpler and faster to cook without compromising all the good flavors. This is definitely a must-try doenjang recipe for meat lovers!
I hope you'll enjoy these 7 recipes using this fermented Korean soybean paste. If you try them, please rate my recipes and leave some comments. Feel free to share with me on INSTAGRAM by tagging @kimchimari.
XOXO ❤️
JinJoo
CONNECT WITH ME on FACEBOOK, PINTEREST, and INSTAGRAM. And join my FACEBOOK GROUP to meet other Korean food enthusiasts just like you!