This is the quickest and easiest way to make Joomukbap if you don't have the time or don't want to get into making the rice, etc.  My trick is to use Trader Joe's frozen Yaki Onigiri (Baked Japanese Rice Triangle)! I posted the full recipe of the Korean Samgak Joomukbap recently so if you want to make some authentic Korean Joomukbap, please refer to my previous post. But I'm sure you will agree that in reality we are always short on time in the morning! I have to confess, I ended up making this version for my daughter quite a few times or maybe more than a "few times"… 😉
Now, if you have the fillings already made, it takes only about 5 min. Even if you don't have the fillings made, you can still choose some of the quicker options such as Spam and Tuna with Mayo (refer to my Samgak Joomukbap posting)  and make Joomukbap in 10 min or less. So always have this as a backup in your freezer for desperate times when you didn't get to prepare the rice in advance or if you just got up too late in the morning.
So hopefully you have a Trader Joe's store nearby – here's what the package looks like and you should find it in the frozen section.
Directions
1. Follow the package instructions and defrost the rice triangle pieces in the microwave. If you don't already have the fillings made, follow the instructions on my previous Joomukbap post and make the fillings.
2. When the rice pieces are warmed up, make a hole in the middle and put the fillings in.
3. Cut up some pieces of Kimbap Kim (Seaweed/Nori) and wrap the rice pieces or spread shredded Kim on the outside. Or you can also coat with Babiran seasonings or other Furikake type flakes.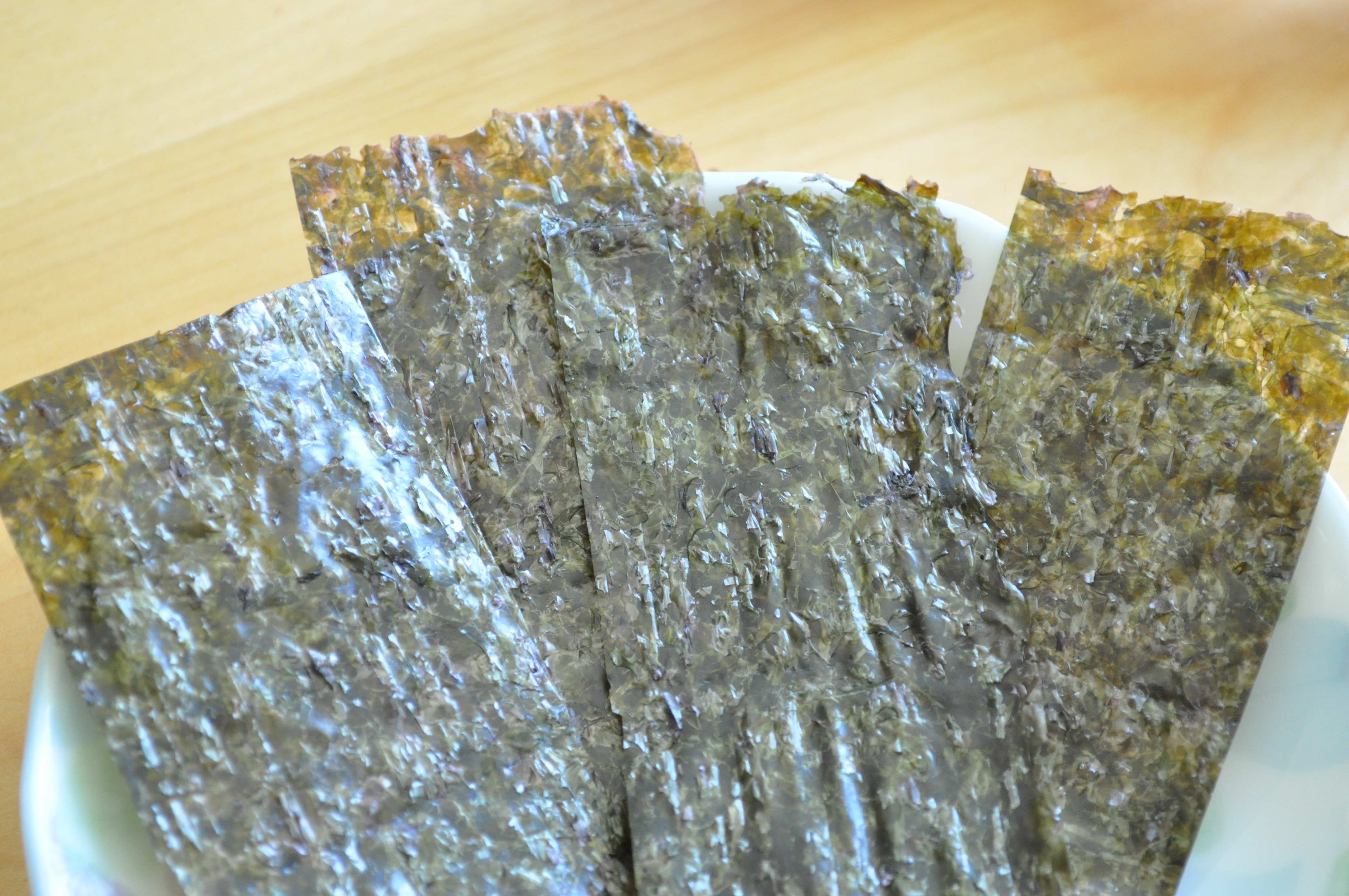 4. When you pack the rice pieces for lunch, individually wrap them in plastic wrap. This keeps them moist and also easy to eat.
Some additional filling ideas: Myulchi Bokkeum(멸치볶음), Artificial Crabmeat in Mayo(오양맛살), Shitake Mushrooms stir fried in soy sauce, mirin and sugar.
Enjoy your lunch!