Free K-Pop Albums!! The holiday season and my 8th blogging anniversary is coming up, and I'd like to start spreading the festive cheer 🎄🎉🎄… with Korean pop music! It is my way of saying THANK YOU to all of you for always being so supportive of my blog. From now until the end of the year, I will be having 3 giveaways for K-Pop CD albums (thanks to my awesome college buddy Shim Insook, she gifted these to me). I am always grateful and blessed with her friendship over the years. THANK YOU 인숙아!
Don't they just look so festive (and good looking!)? Girls' Generation, Exo, and Super Junior are some of the most popular and exciting pop bands to have come out of Korea. Recently, on my Facebook Group someone asked the question "What got you into Korean food?" And for many, it was either because of K-pop or K-drama. I agree K-pop is fun, energetic, and addictive. It may just be the invigorating soundtrack you're looking for when you cook. So don't miss these giveaways!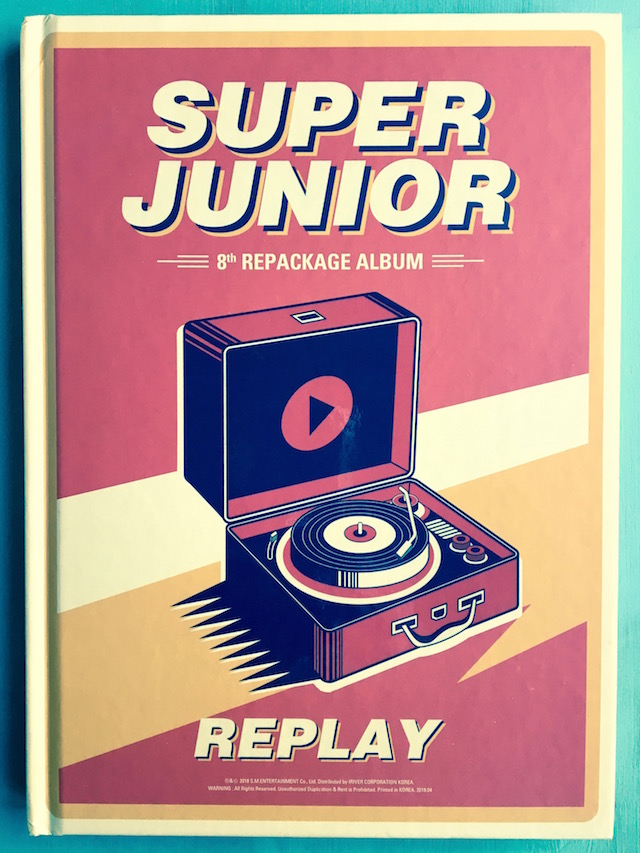 My first giveaway is Super Junior's eight album, Replay. Super Junior is an all-male K-pop band made up of about a dozen very talented boys who sing and dance – and cute looking too! HAHA..😍This internationally-recognized music act won the "International Artist" and "Best Fandom" awards in the 2015 Teen Choice Awards. See below on how to enter this giveaway.
BTW, this 8th Album also has a card signed by Choi Siwon.
GIVEAWAY RULES:
WHO CAN ENTER: 18 years and older,  who is a FOLLOWER of my KIMCHIMARI BLOG VIA EMAIL ONLY. (I can no longer accept WordPress followers as it has become hard for me to verify with so many followers. Please follow by email again if you want to enter). International entries are welcome! NOTE – your email address for your comment must match to my subscription list. This is the only way I can verify you are following my blog.
HOW TO ENTER:

REQUIRED – FOLLOW my blog by going to my homepage and then entering your email address (if you haven't already)
OPTIONALLY – PLEASE CHOOSE TO FOLLOW or LIKE one or more of my accounts below:

and LEAVE A COMMENT BELOW ⬇️ with your account ids that you used to follow me.

Each of your follow will give you additional entries which will increase your chances of winning so follow/like more!

If you follow/subscribe to more than one, don't forget to let me know about each so that you are entered multiple times.

HOW I PICK A WINNER: Random.org or something similar will be used to pick the winner randomly. Winner must respond within 72 hrs to claim the prize.
STARTS: Tuesday November 06th,  ENDS: Tuesday November 13th, 11:55PM 2018, Pacific Standard Time (PST), USA
PRIZE VALUE: $24.00
ANNOUNCEMENT OF WINNER: Winner will be picked and announced via blog and facebook page ON November 19th, 2018. Winner must respond within 72hrs.
DELIVERY: THE GIVEAWAY CD WILL BE SHIPPED TO THE WINNER
FULL DISCLOSURE: This giveaway is not sponsored by anyone. Just me. 😉
Good luck all! And look out for the next giveaway around Thanksgiving in November.
XOXO ❤️
-JinJoo